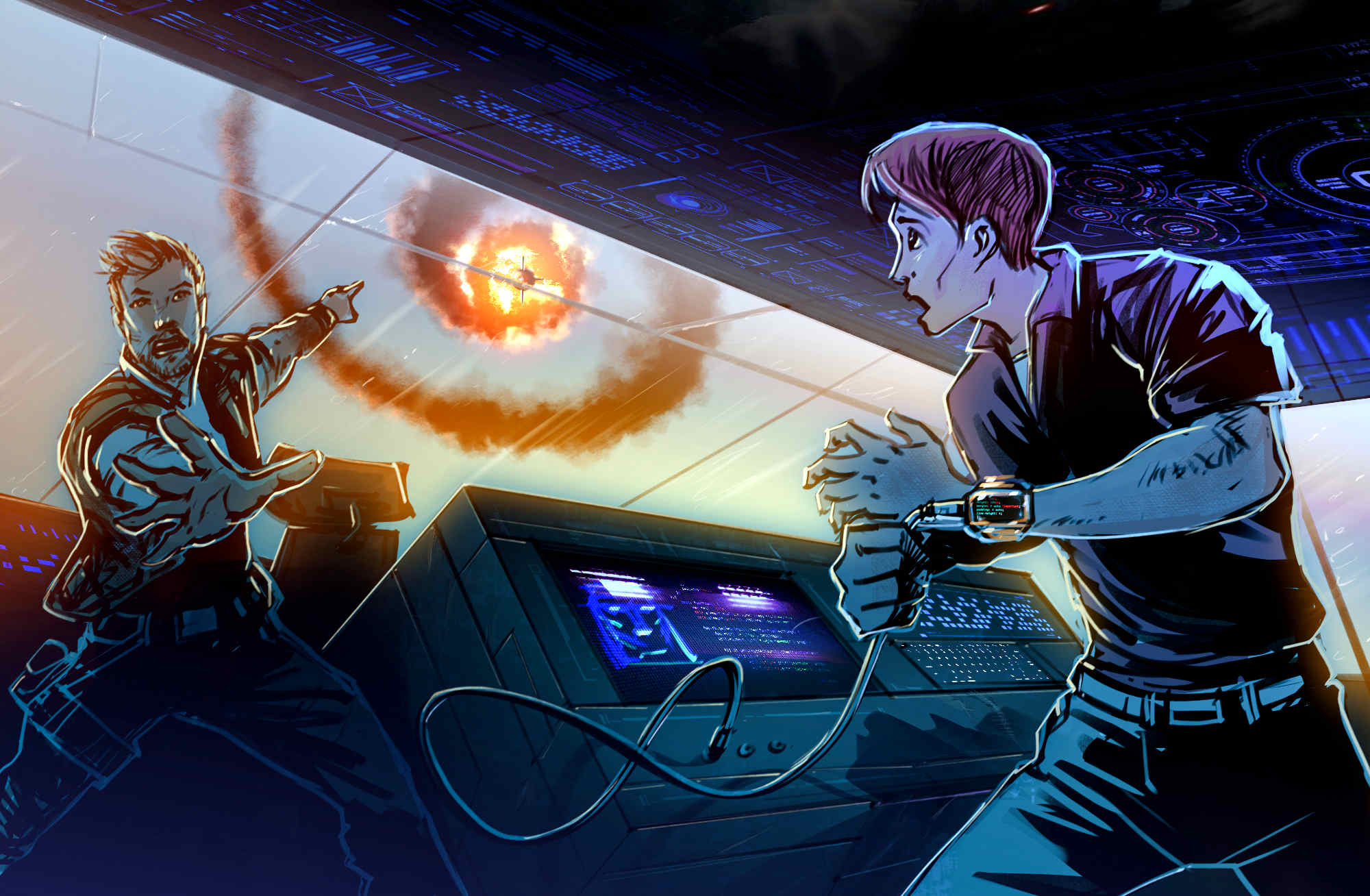 John Storm and Dan Hawk, at the helm of the Elizabeth Swann, discover they have no way to make it in the book or film world without a protracted gestation time, but discover they make excellent comic characters, ideal for publication as graphic novels.



Q8 JOHNNY24 - WHO ARE YOUR COMPETITORS IN THE MARKET

Q8. What should I include in this section?

Describe:

Q8a - any existing solutions
Q8b - how your idea is different
Q8c - your Unique Selling Point, for example, positioning, pricing, function, network or solution

8A. There are no such thing as cast iron solutions. Project managers have to look at what they are trying to achieve, and how best to achieve them without risking what has been created so far. Quite a lot has been created. We have two scripted stories. One of which we believe to be commercial (Cleopatra The Mummy).
If we had been born into, or part of the movie scene. Or, if our story generator(s) had been gifted writers, with agents. We/they might have gone the conventional route with the first complete story: Kulo Luna.
We might take an enormous risk, by seeking finance from banking institutions. But consider that rather drastic at this stage, where our characters have not yet been developed to a stage to instruct our artists. By which we mean subcontractors who we are in negotiations with.
Our competitors are DC and Marvel comics, both of which are American comic publishers. Typically, smaller British companies have been subsumed by these two giants. James Bond 007 would be a competitor, if that franchise were to enter the comic world.
As we move into publishing, with products on the shelves, competitors might then be US film makers. We consider that it is pointless thinking too far ahead on that score at this stage. Except to mention that many British authors have had films made of their stories by US film makers. Including 'Treasure Island.' It follows, that eventually, Hollywood, might see the opportunity to fill gaps in the market for their enterprises.
8B. The way we prefer to tackle the identified problems is to become a publisher. As already explained, the gestation period is considerable shorter. And, we generate an income as we go.
8C. Our unique selling point, is that the story lines we have generated (and continue to develop) are original. We have created a British super hero, his ship, a crew, and supporting cast of character. We have trademarks pending for the main character (John Storm) and the Elizabeth Swann ship. We also have a granted trademark for Kulo Luna.
We are nicely positioned to fill the void left by the end of the Indiana Jones and National Treasure franchises. We are also highly visible in search engines under: "Cleopatra The Mummy," and are working to be visible on other titles (The Holy Compass).
Being a small company, without shareholder to share dividends with, we do not need to be best sellers, no would be need to make major blockbuster movies to make a respectable profit, and provide many jobs in the respective industries.

CREATIVE CATALYSTS 2023 - 'JOHNNY24' - APPLICATION NO: 10068222
DCMS £30,000 GROWTH INNOVATE UK
DCMS £50,000 CATALYST INNOVATE UK
SUBSIDY BASIS - EU & IRELAND: DECLARATION
PROJECT SUMMARY - BRIEF DESCRIPTION (PITCH)
PUBLIC DESCRIPTION - MORE DETAILED OUTLINE
APPLICATION (HOW TO APPLY) QUESTIONS
Q1 APPLICANT'S LOCATION (Nil score) JAMESON HUNTER LTD SE
Q2 FINANCIAL ASSISTANCE (AWARDS) TO DATE (Nil score)
Q3 PROJECT SECTORS SCOPE ALIGNMENT - PUBLISHING & FILM (Nil score)
Q4 VIDEO DEMONSTRATION (Nil score)
Q5 IDENTIFIED PROBLEM (20 points)
Q6 APPROACH: PROPOSED SOLUTION (20 points)
Q7 PROJECT TEAM & RESOURCES (10 points) JUNE-SEPTEMBER
Q8 WHO ARE YOUR COMPETITORS (10 points)
Q9 ADDED VALUE (10 points)
Q10 PROJECT COSTS (10 points) - 3 YEAR PROJECTION EXAMPLE
Q11 RISKS (10 points)
Q12 VISION & AMBITION (10 points)
FINANCES
PROJECT SPEND PROFILE
TERMS & CONDITIONS - CAUTION ADVISED
APPLICATION AWAITING ASSESSMENT - FILED 15/O2/2023
EXPLOITATION PLAN
Great original stories, in need of character development for graphic novels.