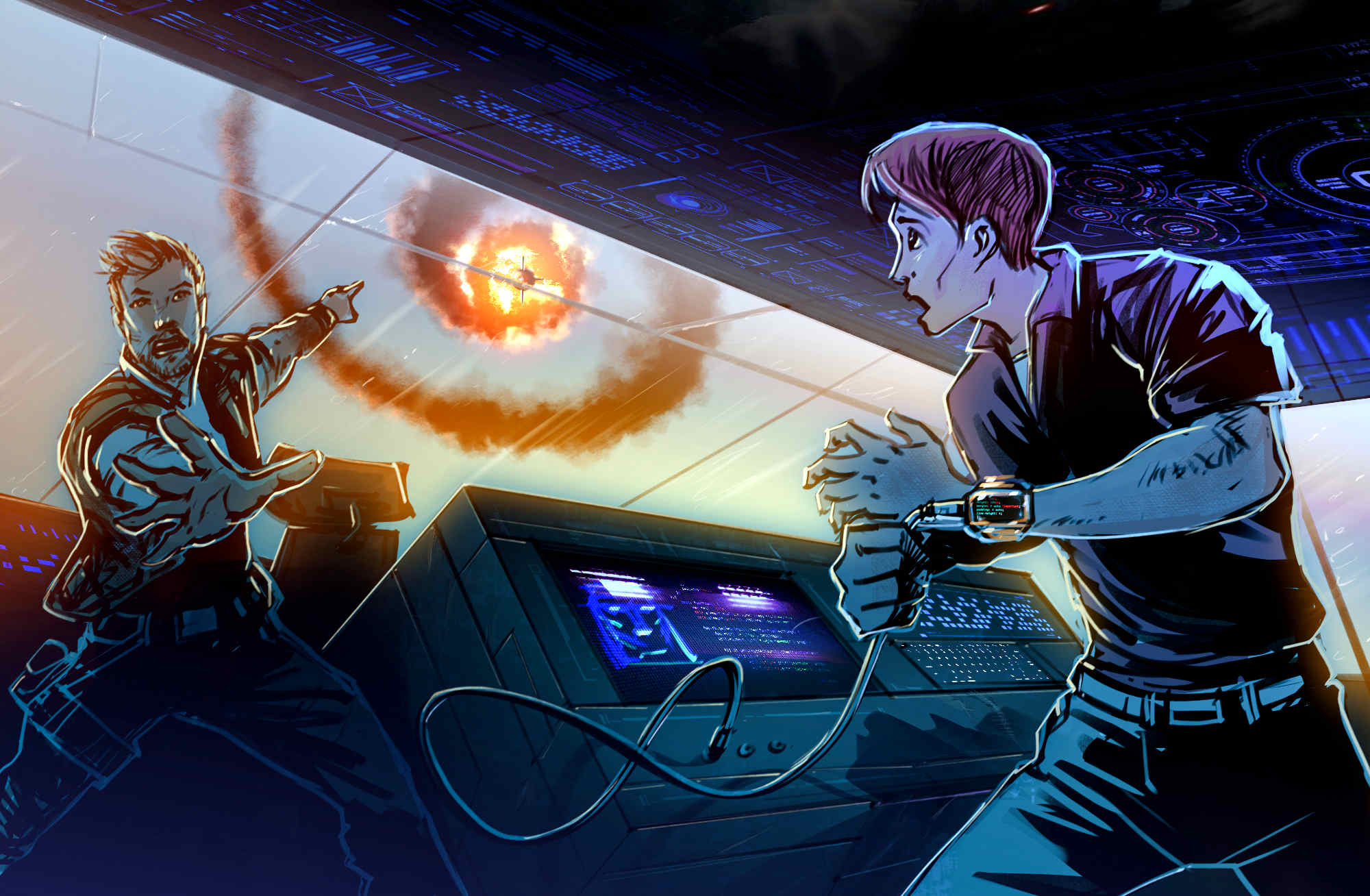 John Storm and Dan Hawk, at the helm of the Elizabeth Swann, discover they have no way to make it in the book or film world, but discover they make excellent comic characters, ideal for publication as graphic novels. Their friend Kulo-Luna is a humpback whale they saved from drowning while entangled in ghost fishing nets, also being surrounded by hungry great white sharks, looking to eat her. Copyright © illustration, Cleaner Ocean Foundation, all right reserved.
Copyright protection is excellent for writers and artists, but trade mark registration adds another layer of IP for investors looking to stave off imitation. Where the film world is short of original stories, and in Hollywood, intellectual property is king.
By way of protections for investors in Books, Graphic Novels, Films and Sporting Activities, the name "Elizabeth Swann ES" has been applied for as a registered trademark. In addition, the laws of passing off apply.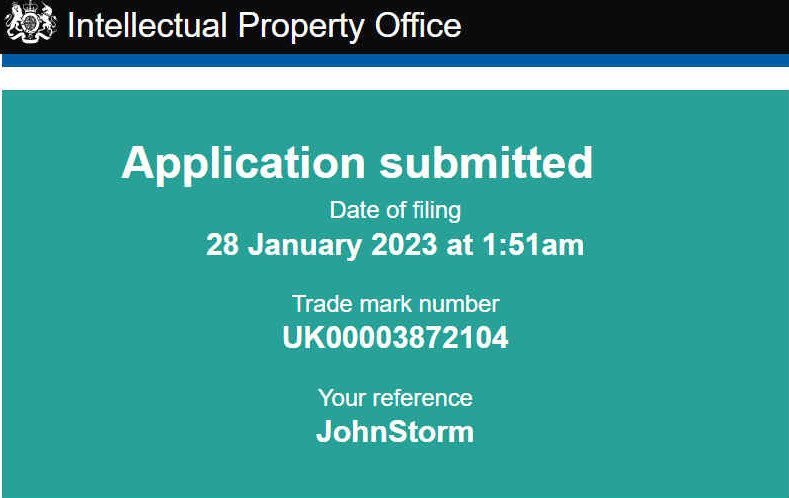 CLASS GOODS AND/OR SERVICES SELECTED
12
Ships; Boats; Parts and fittings for vehicles; Parts and fittings for water vehicles; Yachts; Motor yachts; Hydrofoils being boats.

14
Parts and fittings for watches; Parts and fittings for jewellery; Parts and fittings for horological instruments; Jewellery; Jewellery, including imitation jewellery and plastic jewellery; Jewelry; Gold jewellery; Costume jewellery; Precious and semi-precious stones; Trophies made of precious metals; Watches made of precious metals; Sculptures made of precious metal; Watches; Chronographs [watches]; Wrist watches; Bracelets for watches; Straps for watches; Sports watches; Diving watches; Parts for watches; Divers' watches; Wristwatches; Wristwatches with GPS feature; Watch straps of plastic; Watch straps made of metal or leather or plastic; Plastic bracelets in the nature of jewelry; Plastic costume jewellery; Solar watches.

16
Books; Comic books; Manga comic books; Graphic novels; Novels; Charts; Maps; Navigation charts for use in sailing craft.

25
Clothing; Clothes; Hats; Sports caps and hats; Caps [headwear]; Headgear for wear; Gloves as clothing; Shoes; Sun visors [headwear]; Visors.

35
Retail services relating to jewelry; Advertising and marketing; Marketing, advertising and promotion services; Internet marketing; Consultancy services relating to advertising, publicity and marketing; Advertising; Advertising for motion picture films; Radio and television advertising; Production of television commercials.

41
Publishing of maps; Organisation of cultural events; Sporting and cultural activities; Entertainment, sporting and cultural activities; Production of films; Film distribution; Television and radio entertainment; Satellite television series.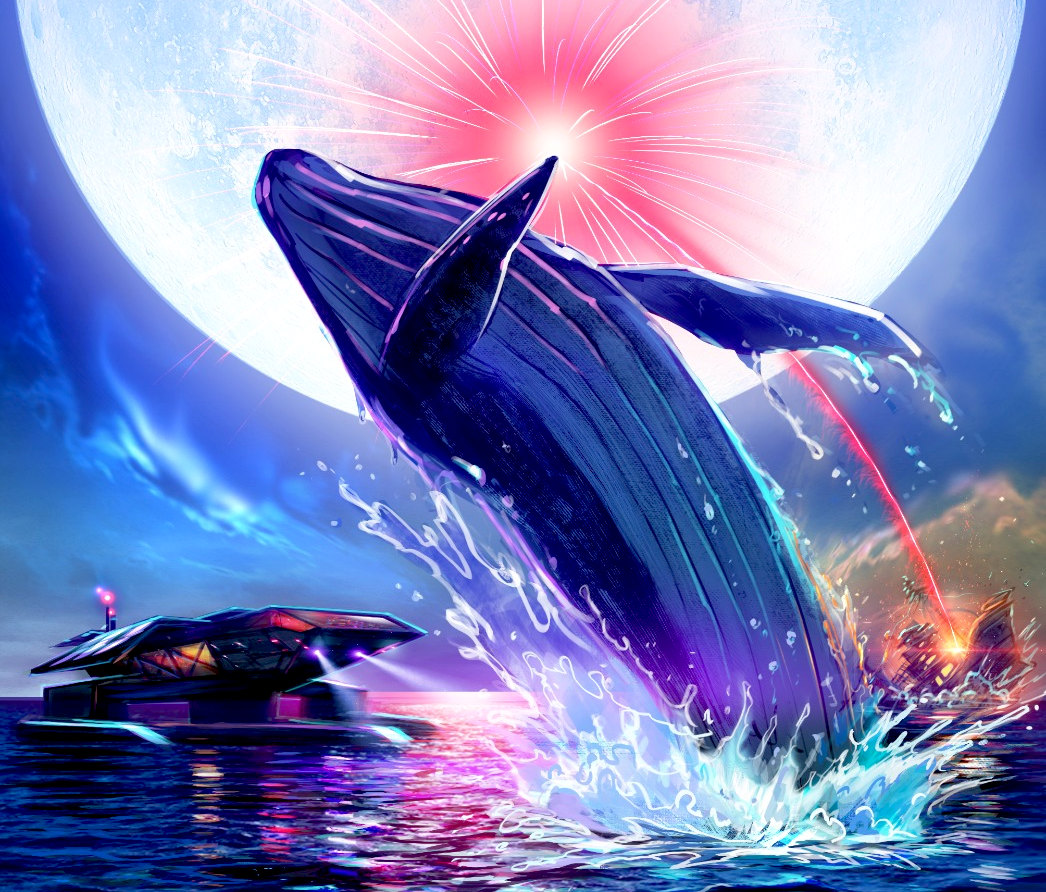 The Elizabeth Swann stands by as the 'Kulo Luna,' the giant humpback whale leaps for victory, after sinking a pirate whaling ship
Elizabeth Swann is the ship in which John Storm undertakes his ocean and climate missions. John is obsessed with his DNA collection and protecting archaeological artefacts. The Swann is equipped with a tremendous array of underwater sensors and survey equipment.