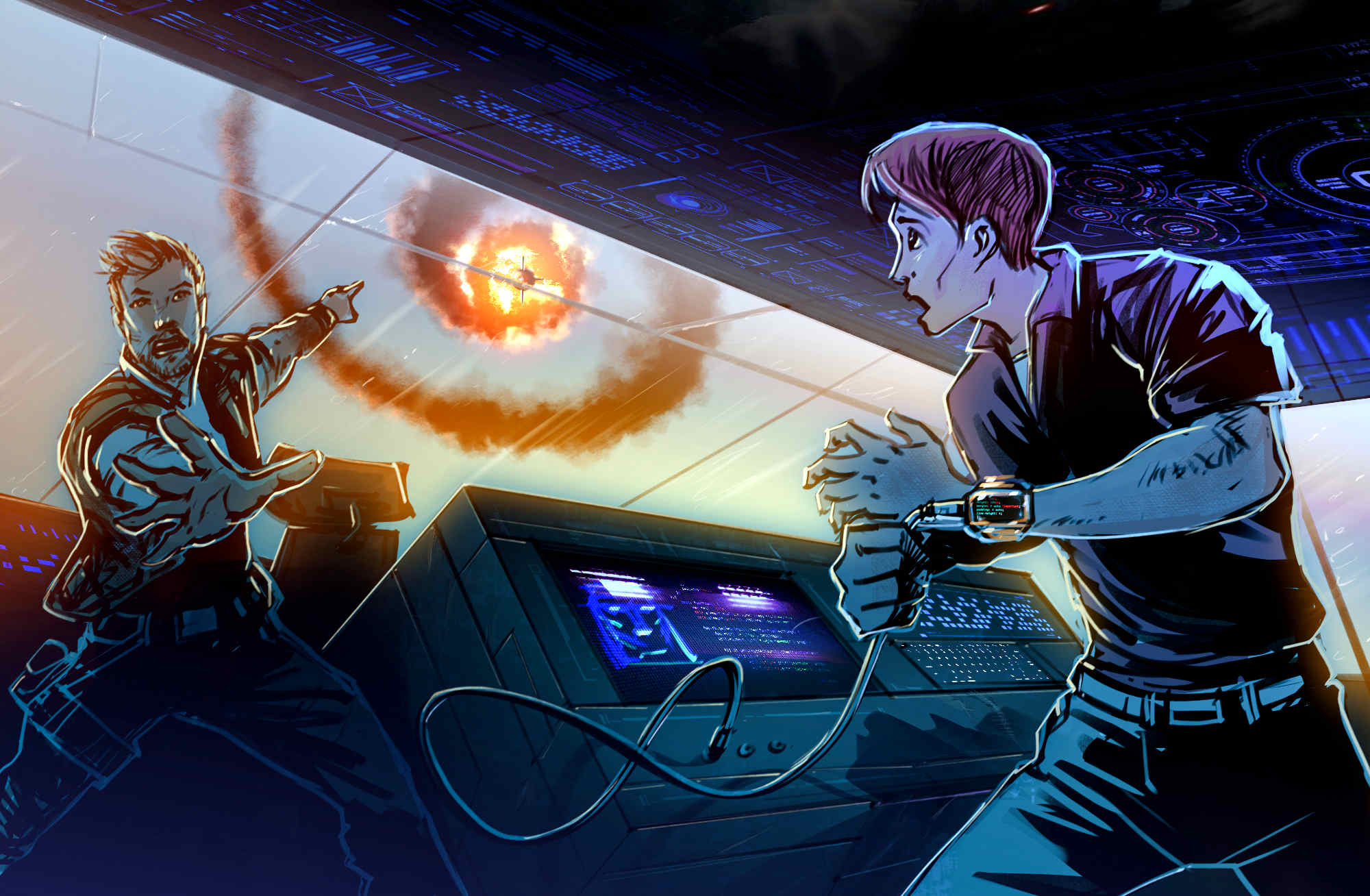 John Storm and Dan Hawk, at the helm of the Elizabeth Swann, discover they have no way to make it in the book or film world, but discover they make excellent comic characters, ideal for publication as graphic novels.



JOHNNY24 - PROJECT OUTLINE
Q. What should I include in the project summary?

Briefly describe your project.

You must provide a short pitch describing your project to help us quickly understand what you are proposing.

A. It is our aim to develop the John Storm Franchise (JSF), from original ocean and climate adventure (concepts) stories, through comics, to include the development, publication and sale of graphic novels, via online distribution such as Amazon and bookshops, via script adaptation. Where comics, such as Marvel and DC comics, have generated much interest from film directors and producers, leading to a whole generation of superhero live action movies. The JSF might use the same medium, emplying, a more 'Bond,' 'Indiana Jones,' (Lucas) or 'National Treasure' (Disney) approach. All of which franchises have provided much work for artists and writers. With JSF, managed from within the UK.
CREATIVE CATALYSTS 2023 - 'JOHNNY24' - APPLICATION NO: 10068222
DCMS £30,000 GROWTH INNOVATE UK
DCMS £50,000 CATALYST INNOVATE UK
SUBSIDY BASIS - EU & IRELAND: DECLARATION
PROJECT SUMMARY - BRIEF DESCRIPTION (PITCH)
PUBLIC DESCRIPTION - MORE DETAILED OUTLINE
APPLICATION (HOW TO APPLY) QUESTIONS
Q1 APPLICANT'S LOCATION (Nil score) JAMESON HUNTER LTD SE
Q2 FINANCIAL ASSISTANCE (AWARDS) TO DATE (Nil score)
Q3 PROJECT SECTORS SCOPE ALIGNMENT - PUBLISHING & FILM (Nil score)
Q4 VIDEO DEMONSTRATION (Nil score)
Q5 IDENTIFIED PROBLEM (20 points)
Q6 APPROACH: PROPOSED SOLUTION (20 points)
Q7 PROJECT TEAM & RESOURCES (10 points) JUNE-SEPTEMBER
Q8 WHO ARE YOUR COMPETITORS (10 points)
Q9 ADDED VALUE (10 points)
Q10 PROJECT COSTS (10 points) - 3 YEAR PROJECTION EXAMPLE
Q11 RISKS (10 points)
Q12 VISION & AMBITION (10 points)
FINANCES
PROJECT SPEND PROFILE
TERMS & CONDITIONS - CAUTION ADVISED
APPLICATION AWAITING ASSESSMENT - FILED 15/O2/2023
EXPLOITATION PLAN
Original adventure stories for young and old, in need of character development for graphic novels.