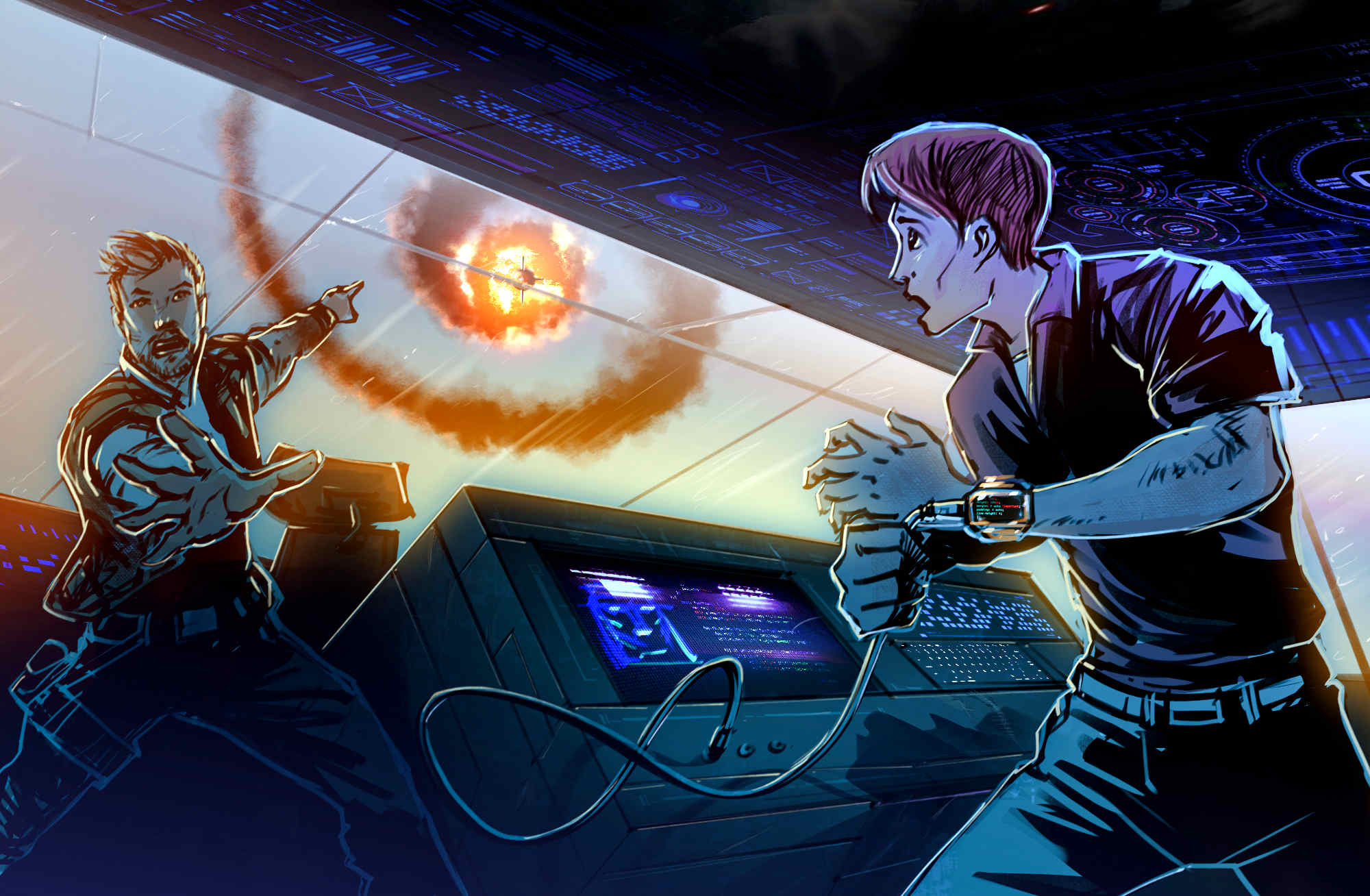 John Storm and Dan Hawk, at the helm of the Elizabeth Swann, discover they have no way to make it in the book or film world, but discover they make excellent comic characters, ideal for publication as graphic novels.
The Department for Digital Culture Media and Sport (DCMS) are running two creative growth competitions:
1. UK registered micro/SMEs in the creative sector, in six specified regions of England, can apply for £10k-£30k for innovation projects to grow their business. Closes 8th February 2023.

2. UK registered micro and small businesses in the creative industries sector can apply for funding up to £50,000 with a package of support to grow their business. The aim of this competition is to support business innovation within the creative industries by providing a package of targeted and continuous support to help businesses to grow. Closes 15th February 2023.
The John Storm franchise is in an intensive early investment stage, aiming for publication of graphic novels based on original characters and stories, and development of those original stories into films, concentrating on adaptation to screenplays - as the series progresses. The difficulty is generating Intellectual Property (IP) where in the publishing and film world, Copyright is King.
Copyright consists of written words and pictures. Thus, we need to generate the ideas we have into written form, no matter the story telling might not win any literary awards. We also need pictures to secure visuals relating to the written form. This combination cements the characters we have developed, to the stories, in a way that producers and directors can assimilate, since they use story boards for directors to know what scenes to shoot and how much they might costs.
CREATIVE CATALYSTS 2023 - 'JOHNNY24' - APPLICATION NO: 10068222
DCMS £30,000 GROWTH INNOVATE UK
DCMS £50,000 CATALYST INNOVATE UK
SUBSIDY BASIS - EU & IRELAND: DECLARATION
PROJECT SUMMARY - BRIEF DESCRIPTION (PITCH)
PUBLIC DESCRIPTION - MORE DETAILED OUTLINE
APPLICATION (HOW TO APPLY) QUESTIONS
Q1 APPLICANT'S LOCATION (Nil score) JAMESON HUNTER LTD SE
Q2 FINANCIAL ASSISTANCE (AWARDS) TO DATE (Nil score)
Q3 PROJECT SECTORS SCOPE ALIGNMENT - PUBLISHING & FILM (Nil score)
Q4 VIDEO DEMONSTRATION (Nil score)
Q5 IDENTIFIED PROBLEM (20 points)
Q6 APPROACH: PROPOSED SOLUTION (20 points)
Q7 PROJECT TEAM & RESOURCES (10 points) JUNE-SEPTEMBER
Q8 WHO ARE YOUR COMPETITORS (10 points)
Q9 ADDED VALUE (10 points)
Q10 PROJECT COSTS (10 points) - 3 YEAR PROJECTION EXAMPLE
Q11 RISKS (10 points)
Q12 VISION & AMBITION (10 points)
FINANCES
PROJECT SPEND PROFILE
TERMS & CONDITIONS - CAUTION ADVISED
APPLICATION AWAITING ASSESSMENT - FILED 15/O2/2023
EXPLOITATION PLAN
Original adventure stories, in need of character development for graphic novels.