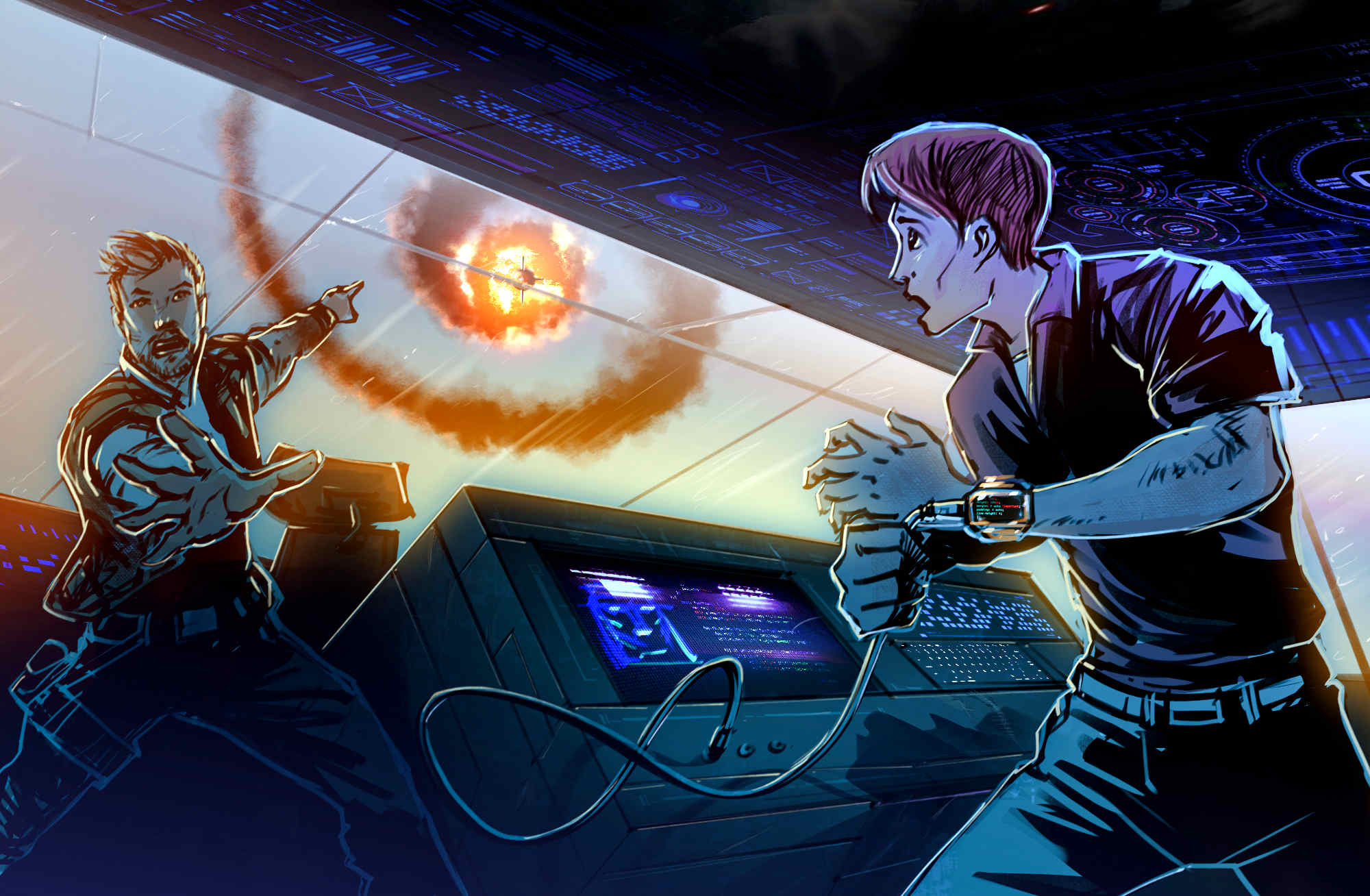 John Storm and Dan Hawk, at the helm of the Elizabeth Swann, discover they have no way to make it in the book or film world conventionally, but discover they make excellent comic characters, ideal for publication as graphic novels. Their problem is they need a supporting cast.



Q6 JOHNNY24 - HOW WILL YOUR SOLUTION RESOLVE THE PROBLEM YOU HAVE IDENTIFIED?

(this question will be scored out of 20)

What should I include in this section?

Explain:

6a - what your solution is
6b - how can your solution be commercialised
6c - who your addressable market is
6d - the size of the opportunity and your the route to market

OUR APPROACH CONSTITUTES AN INNOVATIVE SOLUTION TO REDUCE DEVELOPMENT INCUBATION PERIOD

6A. The solution we have identified as a way to market is to professionally convert the stories we are developing, into publishable quality graphic novels. And then to publish them, for sale on Amazon and in mainstream stationers, such as WHS Smiths, and Supermarkets.

6B. It is reasonably apparent from the success of DC and Marvel comics, that once a comic is on sale at bookshelves, it is at that point that the film world, hungry for original entertainment, sits up and pays attention. This formula appears to have worked so well, that Disney bought into Marvel, and Warner Bros. into DC comics.
Why is that? Because a comic is very close to a Story Board (SB) in layout. In the modern film studio, producers and directors rely on SBs to organise and arrange the logical order to shoot their movies. Whole towns are sometimes built as sets, to augment the successful filming sequence in economic fashion. As in Pirates of the Caribbean. A comic tells the story and visualises the scenes.
6C. We have identified a market opportunity. Nobody has made a film about Cleopatra since 1972, after the Elizabeth Taylor 1963 extravaganza struggled to break even, followed by Charlton Heston's adaptation of Shakespeare's 'Antony and Cleopatra' in 1972. The last mummy film with Tom Cruise in 2017, lost Universal an estimated $60 million, after advertising. We thus propose combining the discovery of Cleopatra's mummy underwater, with Jurassic Park developed cloning, in an ocean based adventure to rest control of replication technology from a Fourth Reich, against a CIA kidnap, and John Storm rescuing the damsel in distress from their clutches. First draft script completed.
Traditional 'Treasure Island' is in a similar situation. Treasure Island (1999), Disney's Treasure Planet (2002), and BSkyB's (2012) TV film demonstrated lackluster returns. Our (proposed) modern version concentrates on Henry Morgan and Blackbeard's missing gold, with the AI Elizabeth Swann essential to the plot. This story being a proposed sequel. With Kulo-Luna, to complete a trilogy. Draft script complete. All comic publication dependent.
6D. The potential size of the market is substantial. Comic publication is worth $Billions if you are fortunate enough to identify a subject that captures the buying public's imagination sufficiently for them to part with a small percentage of their disposable income. In this case the market is mostly teenagers and young adults, looking to be entertained, using their pocket money. We don't anticipate making fortunes, but realistically, with suitable marketing - having reached the publication stage, we might generate a reasonable income to be able to progress the project.
CREATIVE CATALYSTS 2023 - 'JOHNNY24' - APPLICATION NO: 10068222
DCMS £30,000 GROWTH INNOVATE UK
DCMS £50,000 CATALYST INNOVATE UK
SUBSIDY BASIS - EU & IRELAND: DECLARATION
PROJECT SUMMARY - BRIEF DESCRIPTION (PITCH)
PUBLIC DESCRIPTION - MORE DETAILED OUTLINE
APPLICATION (HOW TO APPLY) QUESTIONS
Q1 APPLICANT'S LOCATION (Nil score) JAMESON HUNTER LTD SE
Q2 FINANCIAL ASSISTANCE (AWARDS) TO DATE (Nil score)
Q3 PROJECT SECTORS SCOPE ALIGNMENT - PUBLISHING & FILM (Nil score)
Q4 VIDEO DEMONSTRATION (Nil score)
Q5 IDENTIFIED PROBLEM (20 points)
Q6 APPROACH: PROPOSED SOLUTION (20 points)
Q7 PROJECT TEAM & RESOURCES (10 points) JUNE-SEPTEMBER
Q8 WHO ARE YOUR COMPETITORS (10 points)
Q9 ADDED VALUE (10 points)
Q10 PROJECT COSTS (10 points) - 3 YEAR PROJECTION EXAMPLE
Q11 RISKS (10 points)
Q12 VISION & AMBITION (10 points)
FINANCES
PROJECT SPEND PROFILE
TERMS & CONDITIONS - CAUTION ADVISED
APPLICATION AWAITING ASSESSMENT - FILED 15/O2/2023
EXPLOITATION PLAN
Great original stories, in need of character development for graphic novels.