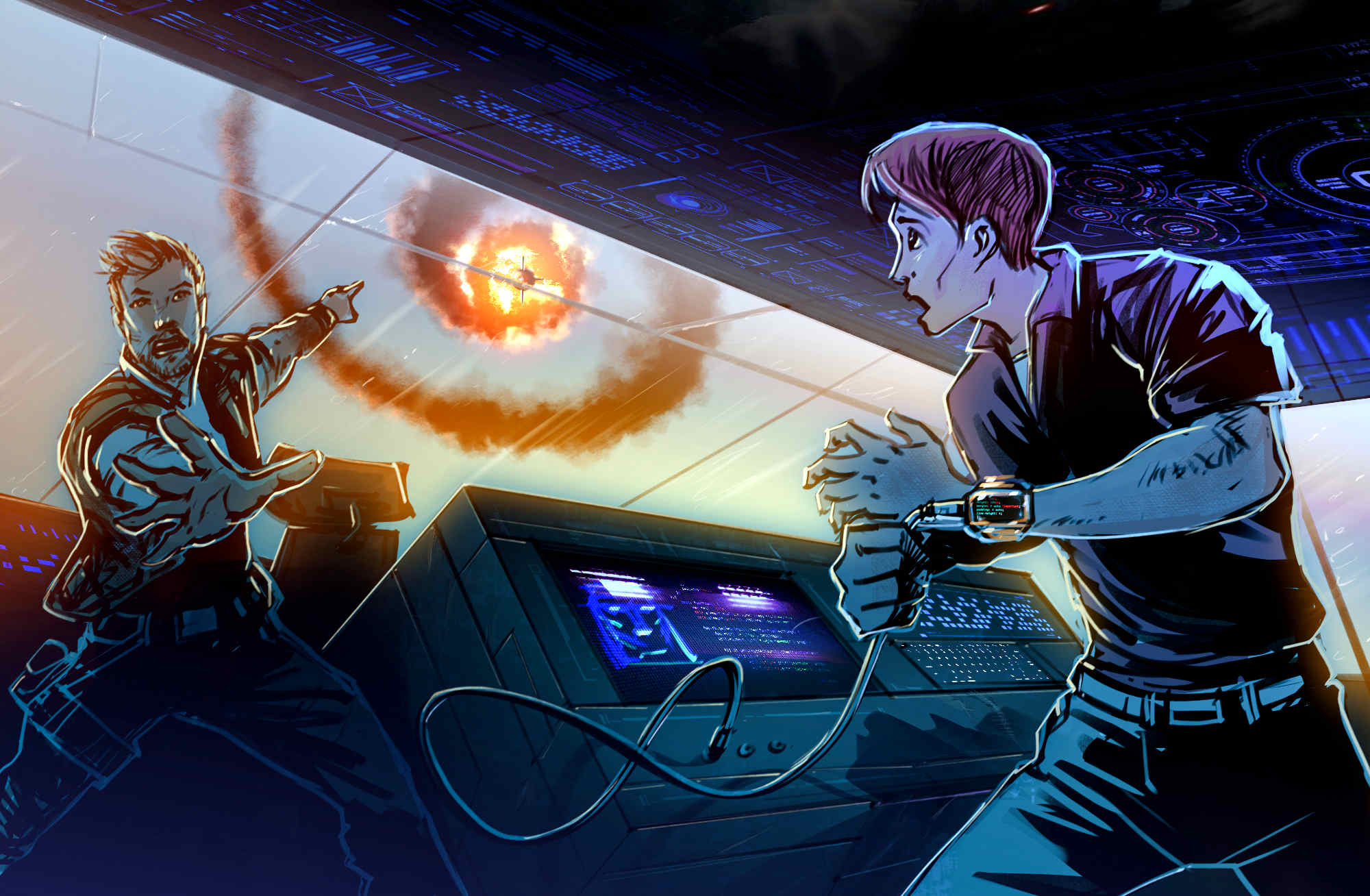 John Storm and Dan Hawk, at the helm of the Elizabeth Swann, discover they have no way to make it in the book or film world, but discover they make excellent comic characters, ideal for publication as graphic novels.



JOHNNY24 APPLICATION TEAM and RESOURCES (SCORED OUT OF 10)
Q. Who is in the project team? What should I include in this section?

Describe:

- the roles, skills and experience of all members of the project team
- any advisory board members, board of directors (nil)
- the details of any vital external parties, including subcontractors, needed to successfully carry out the project
- any roles you will need to recruit for (not at this stage)
A. The application team consists of:
1. Briggette Dusart (Director, Administration, Business, Trademarks [IP])
A time served director. Having worked for American Express (Brighton), and the NHS (Sussex), in administration. Before embarking on a career to draw awareness to ocean pollution and climate change.
2. Jameson Hunter (Story & Character Development, Historic/Technical Research & Copyright)
Generation of original stories and characters, in this present series of ocean and climate awareness adventures.
3. JK? (Script adaptation, Comics/Films - if available or James K, OM, alternative)
A professional script writer, to be employed by the Applicant on a part time basis, especially to turn the stories generated by Jameson Hunter (JH), into draft scripts, from there, to be further adapted by JH, for graphic novel production (captions).
4. Leo Perin (Business/Market Research Trainee, Graphic novels)
A student adept at collating data of Graphic Novels, particularly those featuring super heroes, sales in Europe and Japanese Manga. Leo will be working with our Director and Story Developer, as a trainee, to help spot opportunities and produce business projections, to identify the best markets from a younger persons point of view, such as to capture the attention of film companies, directors and producers. See Question 8 for details of competitors, since these give an idea of market potential for action adventure stories of this genre.
Subcontractors, do not come into the frame at this stage of the development. Though, we have (out of date) estimates for printing of graphic novels within the UK, who may be considered a subcontractor, but more likely a supplier of services.
Amazon, book stores and stationers will be the distribution medium, not considered by us to be subcontractors, but retails stockists, as the interface between end use customers.
For the next stage of development, as in publishing and marketing, we will need graphic artists and Search Engine Optimisation (SEO), considered to be necessary partners, for which we have worked with others.
And will need to engage, at the appropriate stage of the project. But, we do not include these within the scope of the present application, as they will neither benefit financially, do any work that may be charged for, or be included in costings as subcontractors or partners. As yet. And such information is commercially sensitive.
CREATIVE CATALYSTS 2023 - 'JOHNNY24' - APPLICATION NO: 10068222
DCMS £30,000 GROWTH INNOVATE UK
DCMS £50,000 CATALYST INNOVATE UK
SUBSIDY BASIS - EU & IRELAND: DECLARATION
PROJECT SUMMARY - BRIEF DESCRIPTION (PITCH)
PUBLIC DESCRIPTION - MORE DETAILED OUTLINE
APPLICATION (HOW TO APPLY) QUESTIONS
Q1 APPLICANT'S LOCATION (Nil score) JAMESON HUNTER LTD SE
Q2 FINANCIAL ASSISTANCE (AWARDS) TO DATE (Nil score)
Q3 PROJECT SECTORS SCOPE ALIGNMENT - PUBLISHING & FILM (Nil score)
Q4 VIDEO DEMONSTRATION (Nil score)
Q5 IDENTIFIED PROBLEM (20 points)
Q6 APPROACH: PROPOSED SOLUTION (20 points)
Q7 PROJECT TEAM & RESOURCES (10 points) JUNE-SEPTEMBER
Q8 WHO ARE YOUR COMPETITORS (10 points)
Q9 ADDED VALUE (10 points)
Q10 PROJECT COSTS (10 points) - 3 YEAR PROJECTION EXAMPLE
Q11 RISKS (10 points)
Q12 VISION & AMBITION (10 points)
FINANCES
PROJECT SPEND PROFILE
TERMS & CONDITIONS - CAUTION ADVISED
APPLICATION AWAITING ASSESSMENT - FILED 15/O2/2023
EXPLOITATION PLAN
Great original stories, in need of character development for graphic novels.