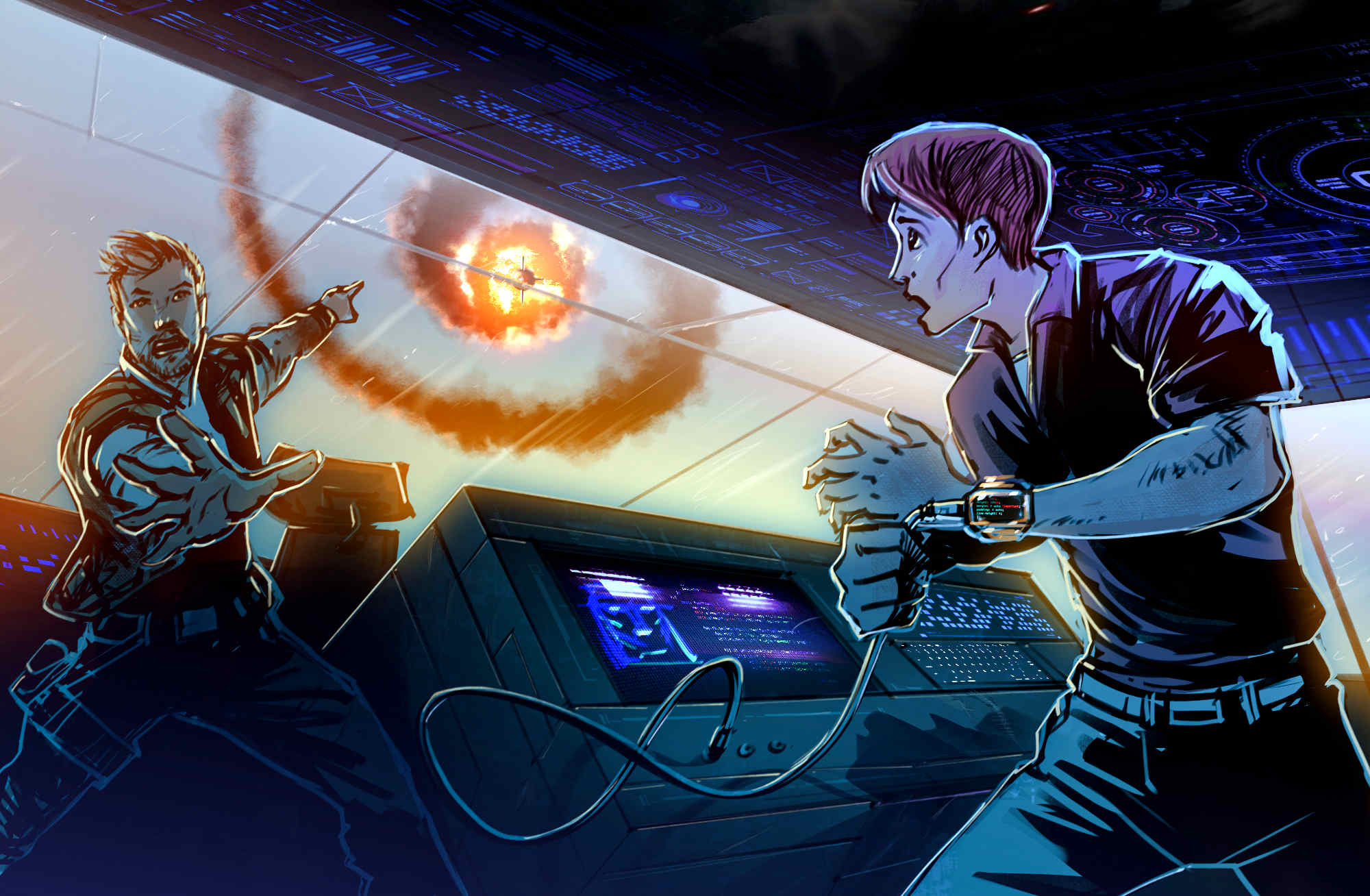 John Storm and Dan Hawk, at the helm of the Elizabeth Swann, discover they have no way to make it in the book or film world, but discover they make excellent comic characters, ideal for publication as graphic novels. In Hollywood, copyright is king. Copyright © picture, Cleaner Ocean Foundation, all right reserved : )
FEAR OF FAILING - WHY HOLLYWOOD CREATIVITY IS FADING?
For many years now, Hollywood has churned out movies that are carbon copies of one another. Whether it's sequels, such as "Top Gun: Maverick," true stories, such as "Blonde," or movies based on literature, such as "Where the Crawdads Sing," there's no denying that Hollywood is losing its originality. Hollywood has been lacking in originality for a number of reasons such as sequel reproduction and fear of failure.
Many critics have countered that the absence of creativity and repeat of movies in the industry is not due to a talent shortage but rather a fear of commercial failure. According to an opinion piece from DMARGE, author Bec Milligan, states that Hollywood is unwilling to place significant bets on fresh movies because it is obvious that remakes and reboots are successful and have been for quite some time. This example is shown in the top box office hits of this year. The majority of the top 10 box office successes of this year are sequels to films that have already made a name for themselves, such as the Marvel universe franchise, "Top Gun: Maverick", and the Minions series. This can also be seen with highly anticipated films such as, "Avatar: The Way of Water," "The Little Mermaid," and "Snow White." The majority of big budget films that are released are sequels to popular movies because producers seek a project guaranteed to be a hit. The cycle of sequel production prevents new films from joining the Hollywood industry, thus preventing upcoming and original filmmakers.
For this reason, new and original stories, generated by unknown quantities, get short shrift. The public are spoon fed the same old stories, with variations, until such time as the figures fall off. Then, Hollywood waits another ten years. So that a fresh crop of movie goers have matured sufficiently to qualify as a new market for the same old remakes. And get this, in the majority of cases the newbies actually believe that what they are seeing is the original. Especially so with the Bond franchise. The last batch of teenagers believing that Daniel Craig was the original bond. And that is because they swallow the hype, hook line and sinker.
Even so, if you are developing original content, it pays to sew up the copyright. Eventually Hollywood will be desperate enough to take a chance. Or, it might be that via publishing, new authors could eventually have sufficient funds to consider making their own movie. In which case, boo, hoo, to Hollywood. Then, it's all down to a distribution deal. And looking for a way to do that without involving the dominant players. Tricky!
Many say that even though the sequels are based on previously established pieces of work, they still contain some element of originality. To some extent, this point is accepted. Obviously, not all franchises get worse with time, such as Harry Potter. However, sequel plots eventually get run down and lose their originality. For example, Pirates of the Caribbean; the film was highly popular and successful thus promoting a sequel. However, as the sequels went on, the reviews got lower. The first installment of the Pirates of the Caribbean boasts a 79% rating on Rotten Tomatoes. To differentiate, the latest installment received a whopping 30% rating on Rotten Tomatoes. As the years go by and the sequels get made, the quality of the movies go down. The movies also begin to lose their charm as they become overused and repeated. The same thing has happened to the "Star Wars" and "Fast and Furious" franchises which have lost the plot over past years. As the sequels go by, the story can become tedious and worn out. Unrelenting action replaces story line.

This doesn't mean that every movie that comes out of Hollywood is a remake; it just reaffirms that fewer original movies are being made there. Many smaller, independent films still feature original narratives as the driver. The careers of upcoming successful directors may be supported viewing these smaller films. Potentially, Hollywood is full of possibilities, but because of the lack of originality, it could all turn into one big remake machine. Unless, they snap out of it.
WHAT IS © COPYRIGHT?
Copyright consists of written words and pictures. Thus, we need to generate the ideas we have into written form. We also need pictures to secure visuals relating to the written form. This combination of arts, cements the characters we have developed, to the stories, in a way that producers and directors can assimilate, and even Hollywood would have trouble plagiarizing, though there have been many court cases alleging copyright theft. With film companies stealing ideas and converting them. A famous case in point is Finding Nemo, where the original French author, even had the clown fish. Sadly, the courts ruled in favour of the big makers, sufficiently changing their story, to qualify as not stolen.
A great way of securing copyright intellectual property (IP), is via comics, that are a psuedo form of Story Board, and for this reason they are routinely made into films, as per the DC and Marvel superhero series.
Copyright is free. Unlike trademarks and patents, there are no fees to secure copyright, other to assert your rights under the relevant section(s) of the Copyright, Designs and Patent Act 1988. Typically, you'd need to identify the date from which the copyright began (was created). It is also useful if you can prove when you completed such work. These days, you can publish on the internet, with the date published being a matter of historic record, the moment you do.
Patents are ridiculously expensive and only last for twenty years. Trademarks are less expensive than patents and can be renewed indefinitely. But still cost a lot to file (legal fees) and keep in force. Hence, copyright is the least expensive of the intellectual properties you can own. And, the law of property applies. Like ownership of a car or house.
HOW LONG COPYRIGHT USUALLY LASTS
Written, dramatic, musical and artistic work lasts for 70 years after the author's death. Sound and music recording 70 years from when it's first published. Films 70 years after the death of the director, screenplay author and composer. Broadcasts 50 years from when it's first broadcast, and Layout of published editions of written, dramatic or musical works 25 years from when it's first published.

The length of copyright also depends on how long ago the work was created. Contact the UK IPO Information Centre if you have questions about the copyright of an older work. Or, the World Intellectual Property Organization (WIPO) if your work was generated in another country.

IPO Information Centre
information@ipo.gov.uk
Telephone: 0300 300 2000
CREATIVE CATALYSTS 2023 - 'JOHNNY24' - APPLICATION NO: 10068222
DCMS £30,000 GROWTH INNOVATE UK
DCMS £50,000 CATALYST INNOVATE UK
SUBSIDY BASIS - EU & IRELAND: DECLARATION
PROJECT SUMMARY - BRIEF DESCRIPTION (PITCH)
PUBLIC DESCRIPTION - MORE DETAILED OUTLINE
APPLICATION (HOW TO APPLY) QUESTIONS
Q1 APPLICANT'S LOCATION (Nil score) JAMESON HUNTER LTD SE
Q2 FINANCIAL ASSISTANCE (AWARDS) TO DATE (Nil score)
Q3 PROJECT SECTORS SCOPE ALIGNMENT - PUBLISHING & FILM (Nil score)
Q4 VIDEO DEMONSTRATION (Nil score)
Q5 IDENTIFIED PROBLEM (20 points)
Q6 APPROACH: PROPOSED SOLUTION (20 points)
Q7 PROJECT TEAM & RESOURCES (10 points) JUNE-SEPTEMBER
Q8 WHO ARE YOUR COMPETITORS (10 points)
Q9 ADDED VALUE (10 points)
Q10 PROJECT COSTS (10 points) - 3 YEAR PROJECTION EXAMPLE
Q11 RISKS (10 points)
Q12 VISION & AMBITION (10 points)
FINANCES
PROJECT SPEND PROFILE
TERMS & CONDITIONS - CAUTION ADVISED
APPLICATION AWAITING ASSESSMENT - FILED 15/O2/2023
EXPLOITATION PLAN
Original adventure stories, in need of character development for graphic novels.