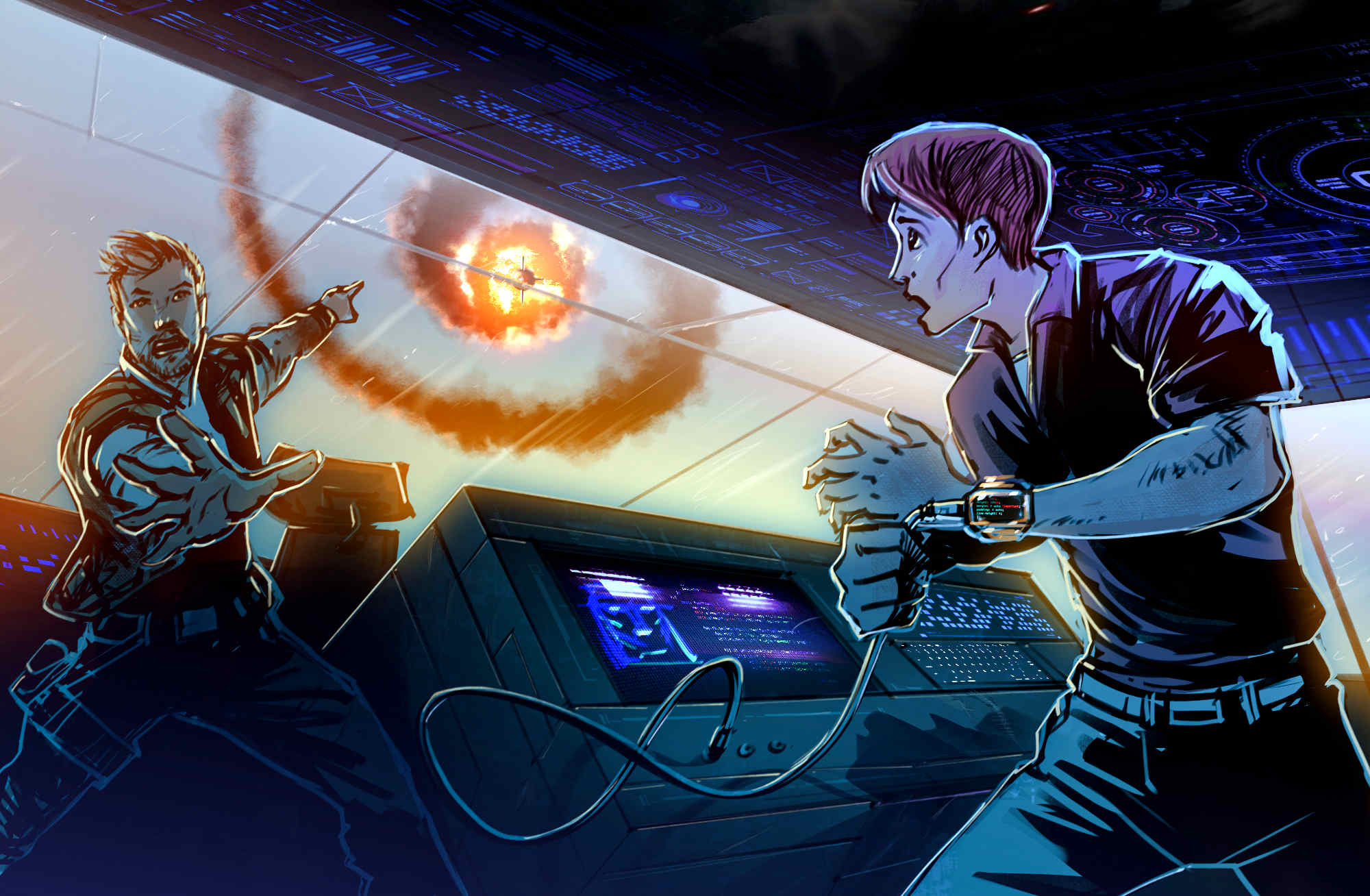 John Storm and Dan Hawk, at the helm of the Elizabeth Swann, discover they have no way to make it in the book or film world, but discover they make excellent comic characters, ideal for publication as graphic novels.



JOHNNY24 - PUBLIC (MORE DETAILED PROJECT) DESCRIPTION

What should I include in the project public description?

Describe your project in detail, and in a way that you are happy to see published. Do not include any commercially sensitive information. If we award your project funding, we will publish this description. This could happen before you start your project.

A. At present, the John Storm Franchise (JSF) consists of three original ocean and climate adventure stories, in a proposed first series: Cleopatra The Mummy, Treasure Island, and Kulo-Luna. These nautical yarns feature contemporary, marine pollution issues, that are at present undeveloped in a marketable format. To solve the identified problem, the applicant, Jameson Hunter Ltd (JH), seeks to develop these stories as high quality comics (graphic novels), aimed at priming the film market. Where the comics form a virtual "Story Board," for movie makers, producers and studios. while at the same time, sales from one story and then another issue, will generate an income, to allow JH to continue development, on a self funding basis. Each of the three installment, being suitable for live action and animation formats, in addition to (stand-alone) published entertainment.
CREATIVE CATALYSTS 2023 - 'JOHNNY24' - APPLICATION NO: 10068222
DCMS £30,000 GROWTH INNOVATE UK
DCMS £50,000 CATALYST INNOVATE UK
SUBSIDY BASIS - EU & IRELAND: DECLARATION
PROJECT SUMMARY - BRIEF DESCRIPTION (PITCH)
PUBLIC DESCRIPTION - MORE DETAILED OUTLINE
APPLICATION (HOW TO APPLY) QUESTIONS
Q1 APPLICANT'S LOCATION (Nil score) JAMESON HUNTER LTD SE
Q2 FINANCIAL ASSISTANCE (AWARDS) TO DATE (Nil score)
Q3 PROJECT SECTORS SCOPE ALIGNMENT - PUBLISHING & FILM (Nil score)
Q4 VIDEO DEMONSTRATION (Nil score)
Q5 IDENTIFIED PROBLEM (20 points)
Q6 APPROACH: PROPOSED SOLUTION (20 points)
Q7 PROJECT TEAM & RESOURCES (10 points) JUNE-SEPTEMBER
Q8 WHO ARE YOUR COMPETITORS (10 points)
Q9 ADDED VALUE (10 points)
Q10 PROJECT COSTS (10 points) - 3 YEAR PROJECTION EXAMPLE
Q11 RISKS (10 points)
Q12 VISION & AMBITION (10 points)
FINANCES
PROJECT SPEND PROFILE
TERMS & CONDITIONS - CAUTION ADVISED
APPLICATION AWAITING ASSESSMENT - FILED 15/O2/2023
EXPLOITATION PLAN
Great original stories, in need of character development for graphic novels.