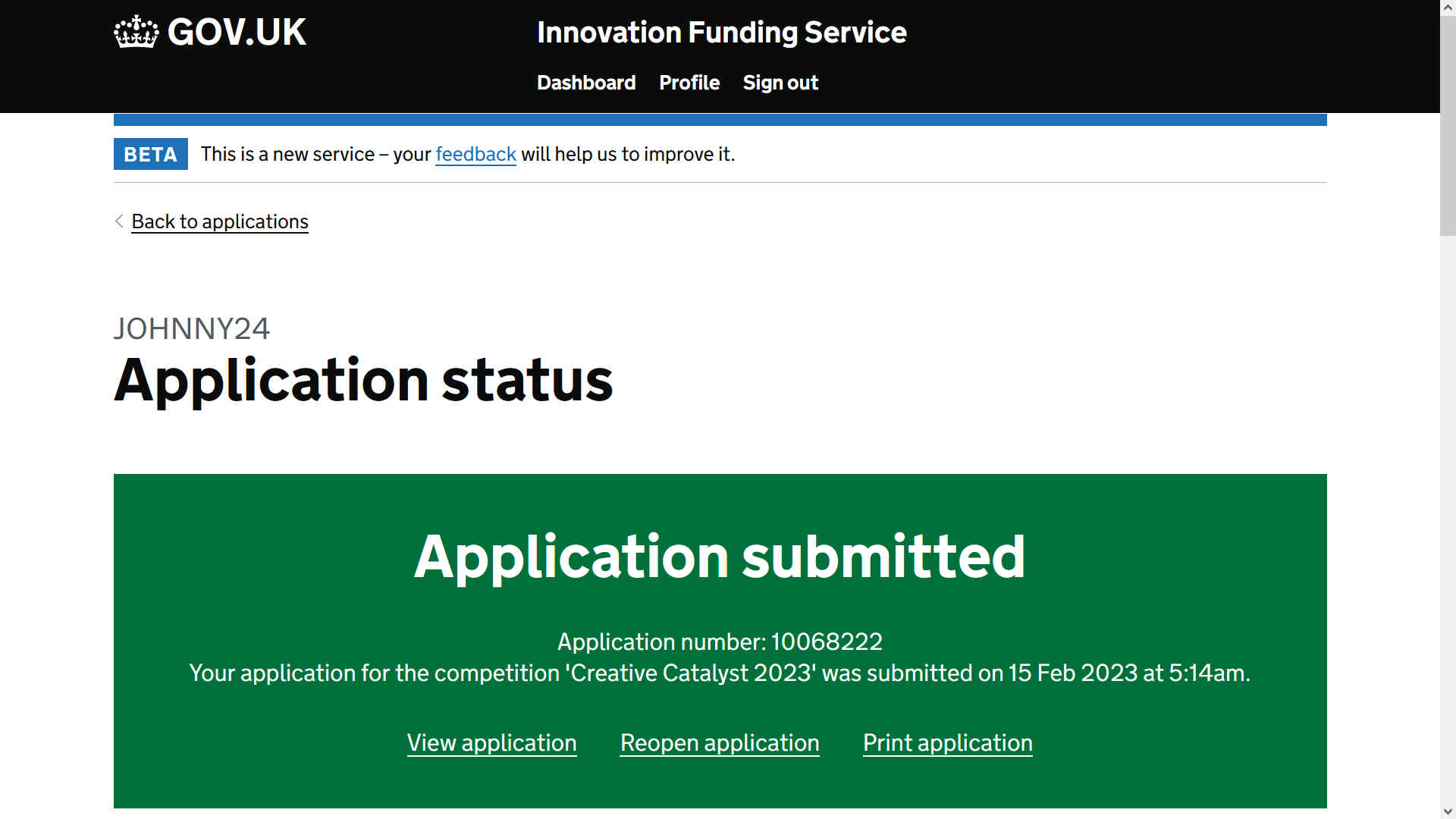 JOHNNY24 APPLICATION SUBMITTED

JOHNNY24 Application status
Application submitted
Application number: 10068222
Your application for the competition 'Creative Catalyst 2023' was submitted on 15 Feb 2023 at 5:14am.
View application Reopen application Print application

WHAT HAPPENS NEXT?

Assessment process

Once the competition submission deadline is reached your application will be sent for assessment. This is subject to eligibility. The assessment process follows these steps:

- eligible applications will be assessed independently by expert assessors
- each application is assessed by up to 5 assessors and against the same set criteria
- the assessor will score each question and provide feedback to justify those scores
- a panel process is held to moderate and ratify the outcome of the decision

If you reopen it, you must resubmit your application before we can assess it.
Decision notification

You and your project partners will be emailed notification of the decision by 19 Apr 2023.
If your application is successful

If you are successful with this application you will be asked to set up your project. The Project Manager and finance contacts for each organisation in your project will be asked for further information including:

- project location
- your organisationís bank (BACS) details
- a profile of your project spend
- collaboration agreement (collaborative projects only)
- exploitation plan

If your application is unsuccessful

If you are unsuccessful with your application, you will be able to view the feedback from the assessors.

Sometimes your application will have scored well and will receive positive comments from the assessors. The average score however, will not be above the funding threshold for the competition.
Application feedback

Application feedback will be provided by 19 Apr 2023. We will email you when this becomes available.

You can give feedback to help us improve this service. This should take no more than 2 minutes.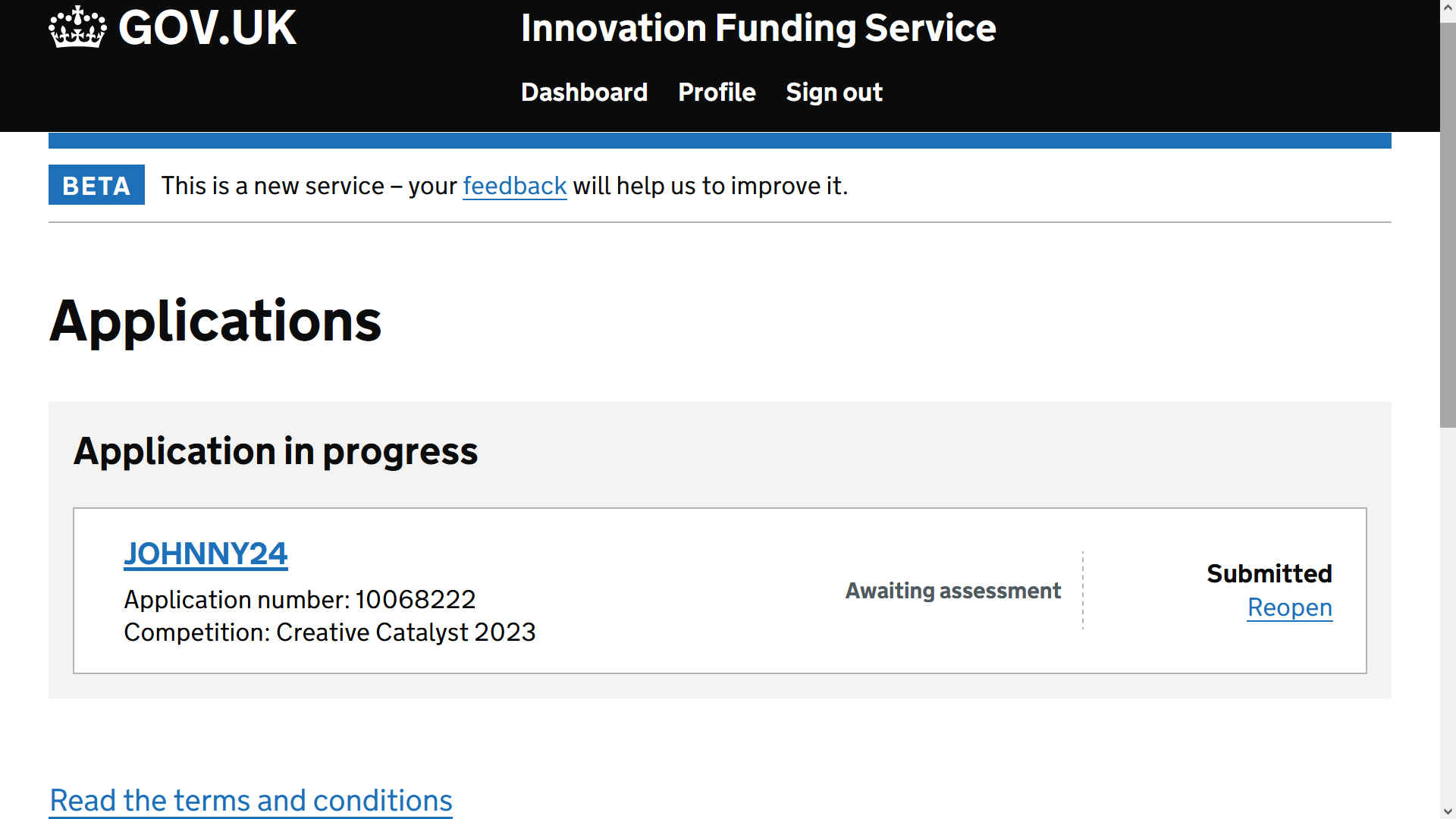 The deadline was extended from 15th to 16th February 2023, 11:00am, Innovate UK notifying by email. We took this opportunity to correct a couple of minor mistakes. The application was then re-submitted. Although not a re-application, JH Ltd., had applied before for financial assistance in September 2021. This was for help with script writing, not publishing. We felt the need to make this clear. The present application is entirely different.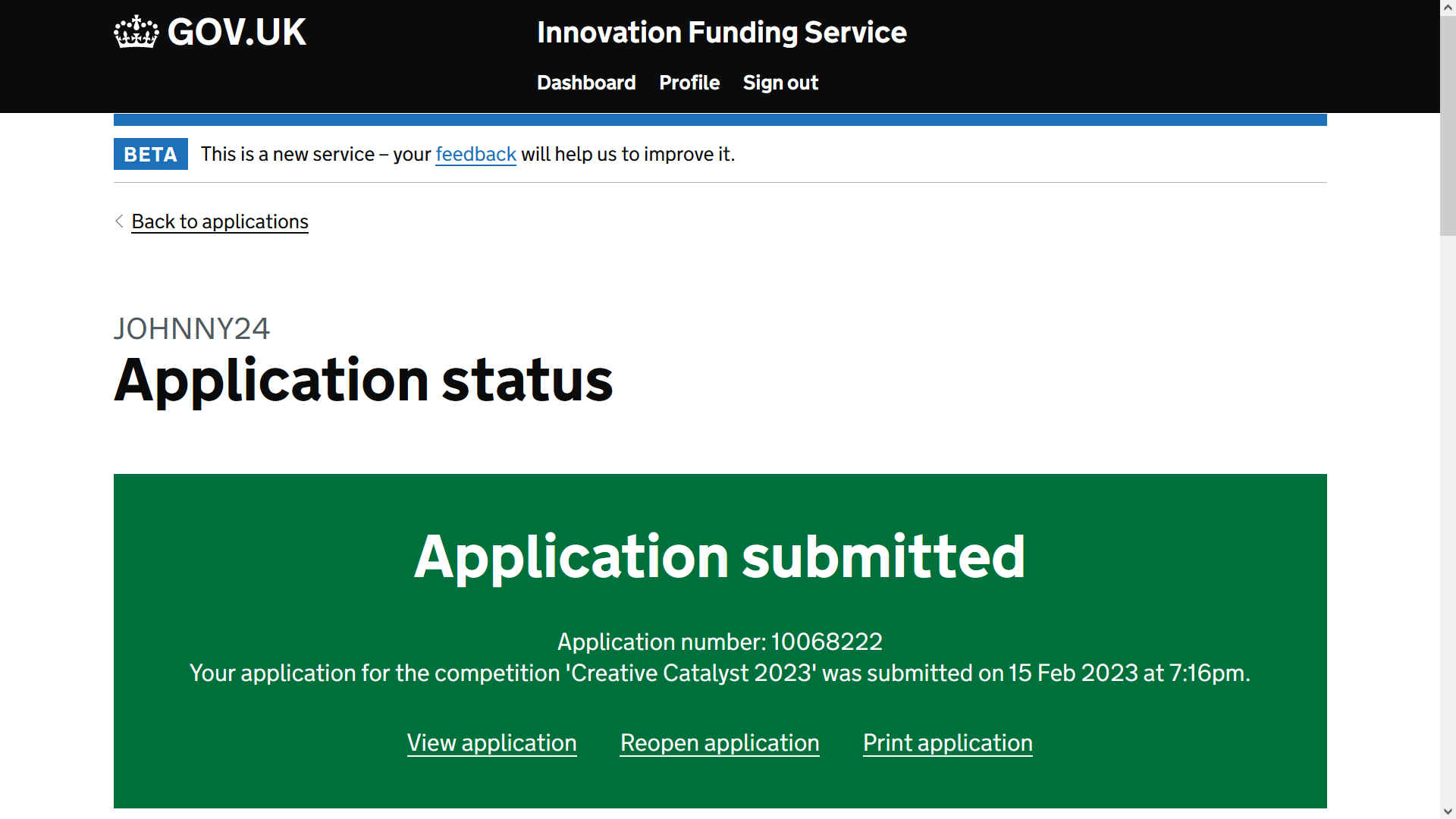 CREATIVE CATALYSTS 2023 - 'JOHNNY24' - APPLICATION NO: 10068222
DCMS £30,000 GROWTH INNOVATE UK
DCMS £50,000 CATALYST INNOVATE UK
SUBSIDY BASIS - EU & IRELAND: DECLARATION
PROJECT SUMMARY - BRIEF DESCRIPTION (PITCH)
PUBLIC DESCRIPTION - MORE DETAILED OUTLINE
APPLICATION (HOW TO APPLY) QUESTIONS
Q1 APPLICANT'S LOCATION (Nil score) JAMESON HUNTER LTD SE
Q2 FINANCIAL ASSISTANCE (AWARDS) TO DATE (Nil score)
Q3 PROJECT SECTORS SCOPE ALIGNMENT - PUBLISHING & FILM (Nil score)
Q4 VIDEO DEMONSTRATION (Nil score)
Q5 IDENTIFIED PROBLEM (20 points)
Q6 APPROACH: PROPOSED SOLUTION (20 points)
Q7 PROJECT TEAM & RESOURCES (10 points) JUNE-SEPTEMBER
Q8 WHO ARE YOUR COMPETITORS (10 points)
Q9 ADDED VALUE (10 points)
Q10 PROJECT COSTS (10 points) - 3 YEAR PROJECTION EXAMPLE
Q11 RISKS (10 points)
Q12 VISION & AMBITION (10 points)
FINANCES
PROJECT SPEND PROFILE
TERMS & CONDITIONS - CAUTION ADVISED
APPLICATION AWAITING ASSESSMENT - FILED 15/O2/2023
EXPLOITATION PLAN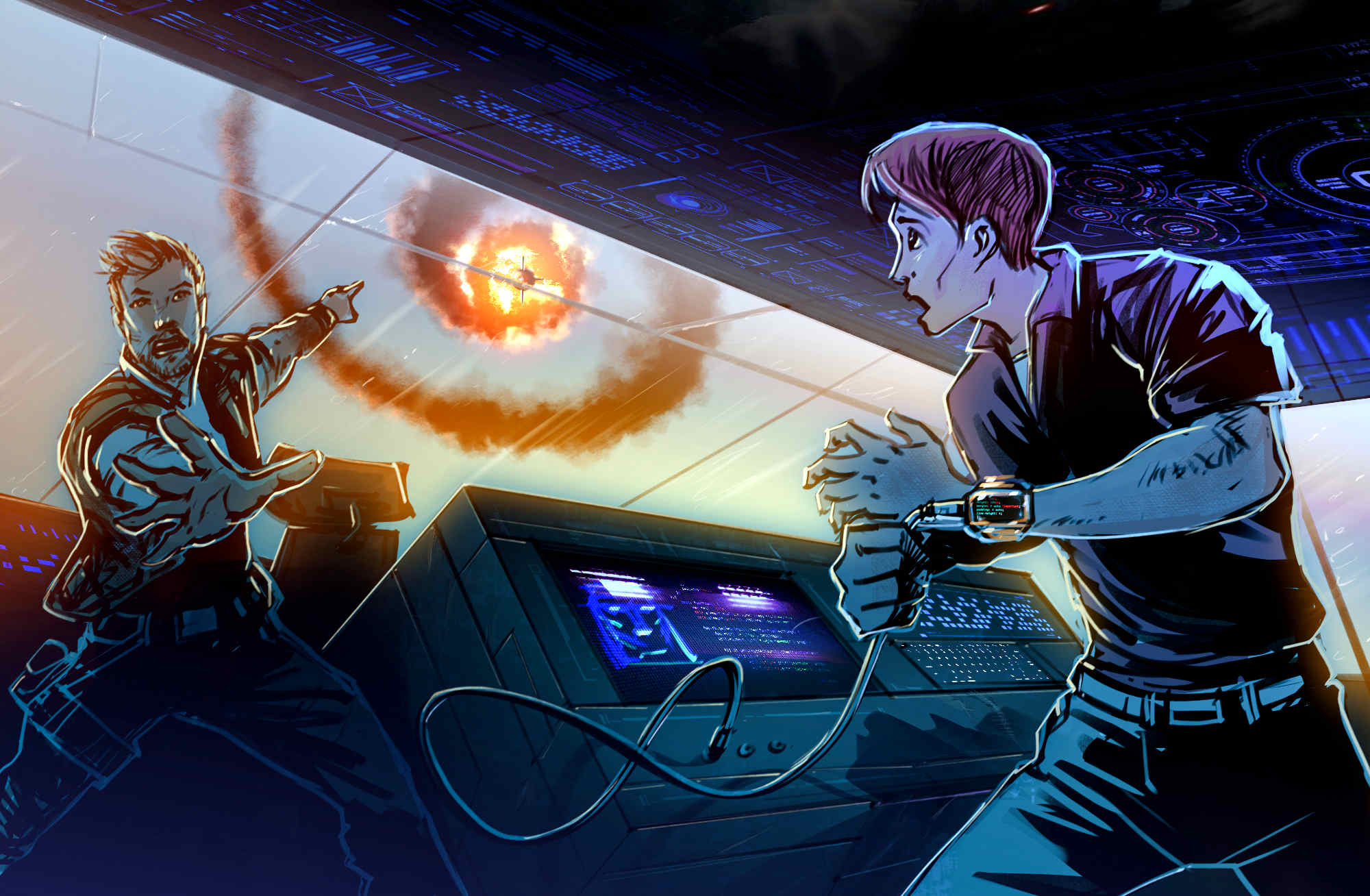 John Storm and Dan Hawk, at the helm of the Elizabeth Swann, discover they have no way to make it in the book or film world without a protracted gestation time, but discover they make excellent comic characters, ideal for publication as graphic novels.
Great original stories, in need of character development for graphic novels.