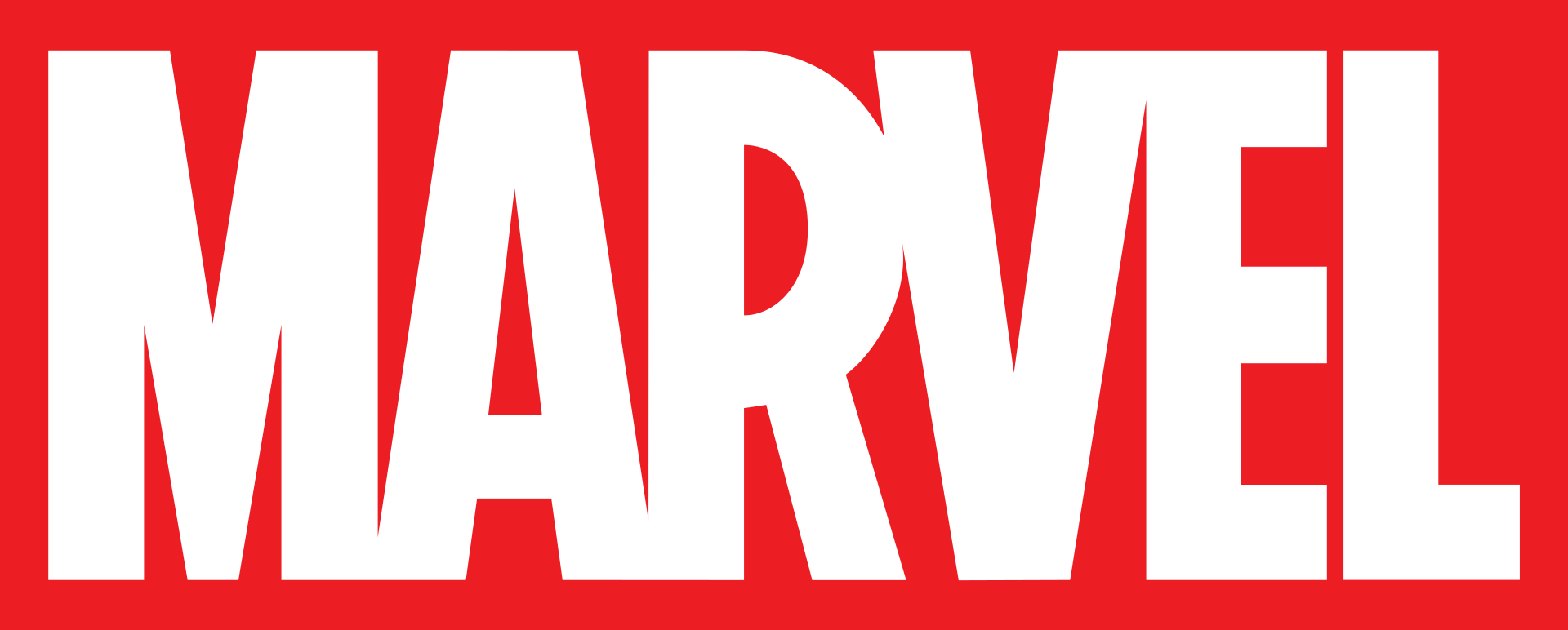 Two of the mainstream comic companies include Marvel and DC Comics, together taking some 72% of the sales of superhero graphic novels. With well known (household names) characters that mostly have unreal abilities, unlike, the medieval knight of old, equipped only with a horse suit of armour and a sword. The obvious place from where Iron Man developed. By comparison, John Storm, and his steed, the Elizabeth Swann, are entirely possible, taking known technology to the limit. There are no super powers. Just enhancements, based on computers and genetic modifications. If for no other reason, readers might like a change from flying people, and space adventures, to something a little more down to earth, and yet still mentally stimulating.
MARKET SHARE

In 2017, Marvel held a 38.30% share of the comics market, compared to its competitor DC Comics' 33.93%. By comparison, the companies respectively held 33.50% and 30.33% shares in 2013, and 40.81% and 29.94% shares in 2008.

FILMS

As of the start of September 2015, films based on Marvel's properties represent the highest-grossing U.S. franchise, having grossed over $7.7 billion as part of a worldwide gross of over $18 billion. As of May 2019 the Marvel Cinematic Universe (MCU) has grossed over $22 billion.
Marvel Comics is an American comic book publisher and the flagship property of Marvel Entertainment, a division of The Walt Disney Company since September 1, 2009. Evolving from Timely Comics in 1939, Magazine Management/Atlas Comics in 1951 and its predecessor, Marvel Mystery Comics, the Marvel Comics title/name/brand was first used in June 1961.
HISTORY

Marvel was started in 1939 by Martin Goodman as Timely Comics, and by 1951 had generally become known as Atlas Comics. The Marvel era began in June 1961 with the launch of The Fantastic Four and other superhero titles created by Stan Lee, Jack Kirby, Steve Ditko and many others. The Marvel brand, which had been used over the years and decades, was solidified as the company's primary brand.

Marvel counts among its characters such well-known superheroes as:
MARVEL COMICS US SUPERHEROES - A TO Z
Captain Marvel
Hulk,
Thor, and
Wolverine,
As well as popular superhero teams such as the:
Avengers,
Fantastic Four,
Guardians of the Galaxy and
X-Men,
Its stable of well-known supervillains includes the likes of Doctor Doom, Magneto, Ultron, Thanos, Green Goblin, Galactus, Loki, and Kingpin. Most of Marvel's fictional characters operate in a single reality known as the Marvel Universe, with most locations mirroring real-life places; many major characters are based in New York City, New York, United States. Additionally, Marvel has published several licensed properties from other companies. This includes Star Wars comics twice from 1977 to 1986 and again since 2015.

GROUP BANKRUPTCY

In 1986, Marvel's parent, Marvel Entertainment Group, was sold to New World Entertainment, which within three years sold it to MacAndrews and Forbes, owned by Revlon executive Ronald Perelman in 1989. In 1991 Perelman took MEG public. Following the rapid rise of this stock, Perelman issued a series of junk bonds that he used to acquire other entertainment companies, secured by MEG stock.

Marvel earned a great deal of money with their 1980s children's comics imprint Star Comics and they earned a great deal more money and worldwide success during the comic book boom of the early 1990s, launching the successful 2099 line of comics set in the future (Spider-Man 2099, etc.) and the creatively daring though commercially unsuccessful Razorline imprint of superhero comics created by novelist and filmmaker Clive Barker. In 1990, Marvel began selling Marvel Universe Cards with trading card maker SkyBox International. These were collectible trading cards that featured the characters and events of the Marvel Universe. The 1990s saw the rise of variant covers, cover enhancements, swimsuit issues, and company-wide crossovers that affected the overall continuity of the Marvel Universe.

Marvel suffered a blow in early 1992, when seven of its most prized artists — Todd McFarlane (known for his work on Spider-Man), Jim Lee (X-Men), Rob Liefeld (X-Force), Marc Silvestri (Wolverine), Erik Larsen (The Amazing Spider-Man), Jim Valentino (Guardians of the Galaxy), and Whilce Portacio (Uncanny X-Men) — left to form Image Comics in a deal brokered by Malibu Comics' owner Scott Mitchell Rosenberg. Three years later, on November 3, 1994, Rosenberg sold Malibu to Marvel. In purchasing Malibu, Marvel now owned the leading standard for computer coloring of comic books that had been developed by Rosenberg, and also integrated the Ultraverse line of comics and the Genesis Universe into Marvel's multiverse.

In late 1994, Marvel acquired the comic book distributor Heroes World Distribution to use as its own exclusive distributor.[64] As the industry's other major publishers made exclusive distribution deals with other companies, the ripple effect resulted in the survival of only one other major distributor in North America, Diamond Comic Distributors Inc. Then, by the middle of the decade, the industry had slumped, and in December 1996 MEG filed for Chapter 11 bankruptcy protection. In early 1997, when Marvel's Heroes World endeavor failed, Diamond also forged an exclusive deal with Marvel — giving the company its own section of its comics catalog Previews.

To help Marvel expand its storytelling during the early to mid-1990s, they began to experiment with their series, including Saturday-morning cartoons and various comic collaborations to explore new genres. In 1992, they released the X-Men: The Animated Series which was aired on Fox Kids, they later released a Spider-Man: The Animated Series on the network as well. In 1993, Marvel teamed up with Thomas Nelson to create Christian media genre comics, including a Christian superhero named The Illuminator, they made adaptions of Christian novels too, including In His Steps, The Screwtape Letters, and The Pilgrim's Progress. In 1996, Marvel had some of its titles participate in "Heroes Reborn", a crossover that allowed Marvel to relaunch some of its flagship characters such as the Avengers and the Fantastic Four, and outsource them to the studios of two of the former Marvel artists turned Image Comics founders, Jim Lee and Rob Liefeld. The relaunched titles, which saw the characters transported to a parallel universe with a history distinct from the mainstream Marvel Universe, were a solid success amidst a generally struggling industry.

MARVEL ENTERPRISES

In 1997, Toy Biz bought Marvel Entertainment Group to end the bankruptcy, forming a new corporation, Marvel Enterprises. With his business partner Avi Arad, publisher Bill Jemas, and editor-in-chief Bob Harras, Toy Biz co-owner Isaac Perlmutter helped stabilize the comics line.

In 1998, the company launched the imprint Marvel Knights, taking place just outside Marvel continuity with better production quality. The imprint was helmed by soon-to-become editor-in-chief Joe Quesada; it featured tough, gritty stories showcasing such characters as the Daredevil, the Inhumans, and Black Panther.

With the new millennium, Marvel Comics emerged from bankruptcy and again began diversifying its offerings. In 2001, Marvel withdrew from the Comics Code Authority and established its own Marvel Rating System for comics. The first title from this era to not have the code was X-Force #119 (October 2001). Marvel also created new imprints, such as MAX (an explicit-content line) and Marvel Adventures (developed for child audiences). The company also created an alternate universe imprint, Ultimate Marvel, that allowed the company to reboot its major titles by revising and updating its characters to introduce to a new generation.

Some of the company's properties were adapted into successful film franchises, such as the Men in Black movie series (which was based on a Malibu book), starting in 1997, the Blade movie series, starting in 1998, the X-Men movie series, starting in 2000, and the highest grossing series, Spider-Man, beginning in 2002.

Marvel's Conan the Barbarian title was canceled in 1993 after 275 issues, while the Savage Sword of Conan magazine had lasted 235 issues. Marvel published additional titles including miniseries until 2000 for a total of 650 issues. Conan was picked up by Dark Horse Comics three years later.

In a cross-promotion, the November 1, 2006, episode of the CBS soap opera The Guiding Light, titled "She's a Marvel", featured the character Harley Davidson Cooper (played by Beth Ehlers) as a superheroine named the Guiding Light. The character's story continued in an eight-page backup feature, "A New Light", that appeared in several Marvel titles published November 1 and 8. Also that year, Marvel created a wiki on its Web site.

In late 2007 the company launched Marvel Digital Comics Unlimited, a digital archive of over 2,500 back issues available for viewing, for a monthly or annual subscription fee. At the December 2007 the New York Anime Fest, the company announcement that Del Rey Manga would published two original English language Marvel manga books featuring the X-Men and Wolverine to hit the stands in spring 2009.

In 2009 Marvel Comics closed its Open Submissions Policy, in which the company had accepted unsolicited samples from aspiring comic book artists, saying the time-consuming review process had produced no suitably professional work. The same year, the company commemorated its 70th anniversary, dating to its inception as Timely Comics, by issuing the one-shot Marvel Mystery Comics 70th Anniversary Special #1 and a variety of other special issues.

DISNEY CONGLOMERATE 2009 ONWARDS

On August 31, 2009, The Walt Disney Company announced it would acquire Marvel Comics' parent corporation, Marvel Entertainment, for a cash and stock deal worth approximately $4 billion, which if necessary would be adjusted at closing, giving Marvel shareholders $30 and 0.745 Disney shares for each share of Marvel they owned. As of 2008, Marvel and its major competitor DC Comics shared over 80% of the American comic-book market.

As of September 2010, Marvel switched its bookstore distribution company from Diamond Book Distributors to Hachette Distribution Services. Marvel moved its office to the Sports Illustrated Building in October 2010.

Marvel relaunched the CrossGen imprint, owned by Disney Publishing Worldwide, in March 2011. Marvel and Disney Publishing began jointly publishing Disney/Pixar Presents magazine that May.

Marvel discontinued its Marvel Adventures imprint in March 2012, and replaced them with a line of two titles connected to the Marvel Universe TV block. Also in March, Marvel announced its Marvel ReEvolution initiative that included Infinite Comics, a line of digital comics, Marvel AR, a software application that provides an augmented reality experience to readers and Marvel NOW!, a relaunch of most of the company's major titles with different creative teams. Marvel NOW! also saw the debut of new flagship titles including Uncanny Avengers and All-New X-Men.

In April 2013, Marvel and other Disney conglomerate components began announcing joint projects. With ABC, a Once Upon a Time graphic novel was announced for publication in September. With Disney, Marvel announced in October 2013 that in January 2014 it would release its first title under their joint "Disney Kingdoms" imprint "Seekers of the Weird", a five-issue miniseries. On January 3, 2014, fellow Disney subsidiary Lucasfilm announced that as of 2015, Star Wars comics would once again be published by Marvel.

Following the events of the company-wide crossover "Secret Wars" in 2015, a relaunched Marvel universe began in September 2015, called the All-New, All-Different Marvel.

Marvel Legacy was the company's Fall 2017 re-launch branding, which began that September. Books released as part of that initiative featured lenticular variant covers that required comic book stores to double their regular issue order to be able to order the variants. The owner of two Comix Experience stores complained about requiring retailers to purchase an excess of copies featuring the regular cover, which they would not be able to sell in order to acquire the more sought-after variant. Marvel responded to these complaints by rescinding these ordering requirements on newer series, but maintained it on more long-running titles like Invincible Iron Man. As a result, MyComicShop.com and at least 70 other comic book stores boycotted these variant covers. Despite the release of Guardians of the Galaxy Vol. 2, Logan, Thor: Ragnarok and Spider-Man: Homecoming in theaters, none of those characters' titles featured in the top 10 sales and the Guardians of the Galaxy comic book series was cancelled. Conan Properties International announced on January 12, 2018, that Conan would return to Marvel in early 2019.

On March 1, 2019, Serial Box, a digital book platform, announced a partnership with Marvel, in which they would publish new and original stories tied to a number of Marvel's popular franchises.

In the wake of the COVID-19 pandemic, from March to May 2020, Marvel and its distributor Diamond Comic Distributors stopped producing and releasing new comic books.

On March 25, 2021, Marvel Comics announced that they planned to shift their direct market distribution for monthly comics and graphic novels from Diamond Comic Distributors to Penguin Random House. The change was scheduled to start on October 1, 2021, in a multi-year partnership. The arrangement would still allow stores the option to order comics from Diamond, but Diamond would be acting as a wholesaler rather than distributor.
MARVEL COMIC SUPERHEROES - A TO Z
Thor
Wolverine
COMIC BRITISH SUPER HEROES - A TO Z

Black Knight, Dane Whitman (British, American, Ebony Blade Cursed Sword Strong, Marvel)
Blade, Eric Brooks (Vampire Hunter Born Soho, London MI-13* [Wesley Snipes] British SuperHero, Marvel)
Captain Avalon, Brian Braddock (Protects mystical Omniverse, Britain Corps, Excalibur, Marvel)
Captain Midlands, 'Rambling' Sid Ridley (British Army Super Soldier Program MI-13*)
Dark Angel, Shevaun Haldane (Psylocke, British Superhero Darkmoor, England, Marvel Comics)
Dr Druid, Anthony Ludgate (Raised England, studied magic Harvard Medical Degree, British Superhero)
Dr. Faiza Hussain (England, London - Sword Of Arthur Excalibur Stone [Marvel Disney])
Elsa Bloodstone, Monster Hunter (Marvel Comics)
Elizabeth 'Betsy' Braddock (Super heroine Captain Britain, mutant Psylocke Amulet of Right Excalibur Knights)
John Storm - Storm Force, ex army captain, soldier turned mercenary with cybernetic arm 1987 Eagle comics
Ka-Zar, Lord Kevin Plunder (British Royal Heritage England [Tarzan] Raised By Mutant Sabretooth Tiger Zabu)
Motormouth and Killpower Harley Davis & Julius Mullarkey, Marvel UK Stories British Super Heroes Mys-Tech Organization
Pete Wisdom (British Secret Agent Mutant Mi-13* Excalibur X-Force S.T.R.I.K.E.)
Spider-Woman, Jessica Drew (London, England - Avengers Hydra S.H.I.E.LD British Superhero, Marvel)
Spitfire, Lady Jacqueline Falsworth Crichton (Vampiric Speedster Marvel Comics, Immortal MI-13*)
Union Jack, Joseph 'Joey' Chapman (Patriotic Legacy Hero World War One [Liverpool, England] Marvel)
* Military Intelligence, Section 13 (MI-13), is the United Kingdom's (fictional) agency set up to deal with paranormal occurrences and is part of its intelligence machinery alongside MI5, MI6, GCHQ, and DI. MI13 is directed by the JIC (Joint Intelligence Committee). The service is directed to protect Britain from mystical, extra-terrestrial and superhuman threats.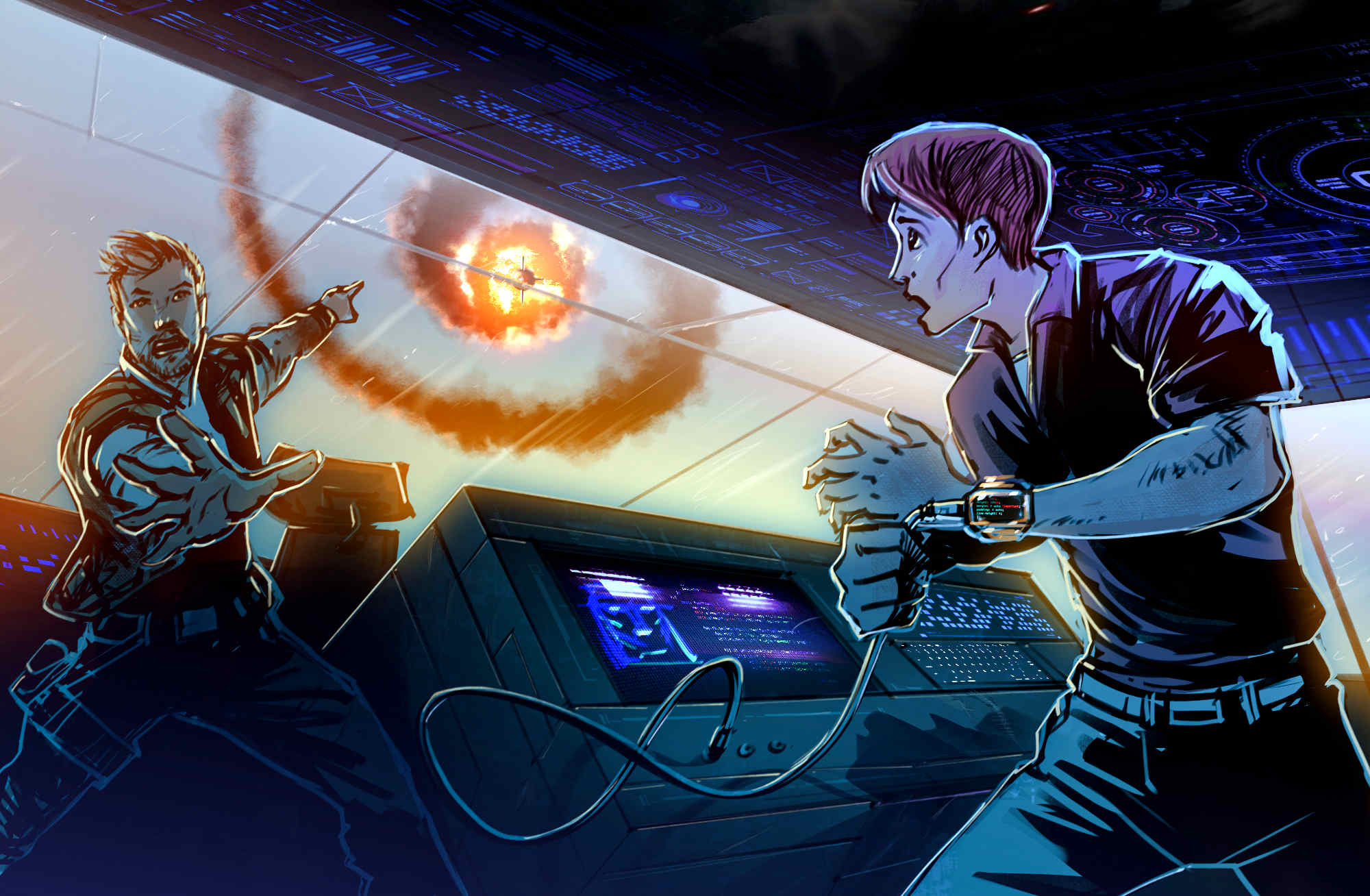 John Storm is a new breed of British super hero, a modern Knight. Seen here with Dan Hawk, at the helm of the Elizabeth Swann. The formidable high tech duo discover they have no way to make it in the book or film world, but discover that they make excellent comic characters, ideal for publication as graphic novels. George Franks, mentor, is held to be a descendant of King Arthur, a knight of the fabled Round Table. The Swann's onboard weapons early warning and targeting system is called: Merlin. The laser cannon: Excalibur. And the tazer anti-piracy boarding system: Pendragon.
John Storm is a hybrid character. A new breed of modern Knight, fighting to protect the natural world and the archaeology that defines man's development, from Tanzania, to the Moon and beyond. Storm's ace in the hole is the Elizabeth Swann, the onboard AI, Hal, and his enhanced performance via a brain implant and genetic modification. Thus, just about keeping pace with what the market expects in a modern world: A technological super secret agent. In this case, for Blue Shield & UNESCO.

RECORDED HISTORICAL KNIGHTS

Robert Guiscard - 'The Crafty' (c. 1015-1085 CE) [Norman]
Rodrigo Díaz de Vivar - 'El Cid' (1043-1099 CE)
Godfrey of Bouillon (circa 1060-1100)
Sir William Marshal - 'The Greatest Knight that Ever Lived' (c. 1146-1219 CE)
Richard I - 'The Lionhearted' (1157-1199 CE) King of England from 1189 to 1199 CE
Sir William Wallace (c. 1270-1305 CE)
Sir James Douglas - 'The Black Douglas' (c. 1286-1330 CE)
Bertrand du Guesclin - 'The Eagle of Brittany' (c. 1320-1380 CE)
Edward of Woodstock - 'The Black Prince [of Wales]' (1330-1376 CE)
Sir Henry Percy - 'Hotspur' (1364-1403 CE)