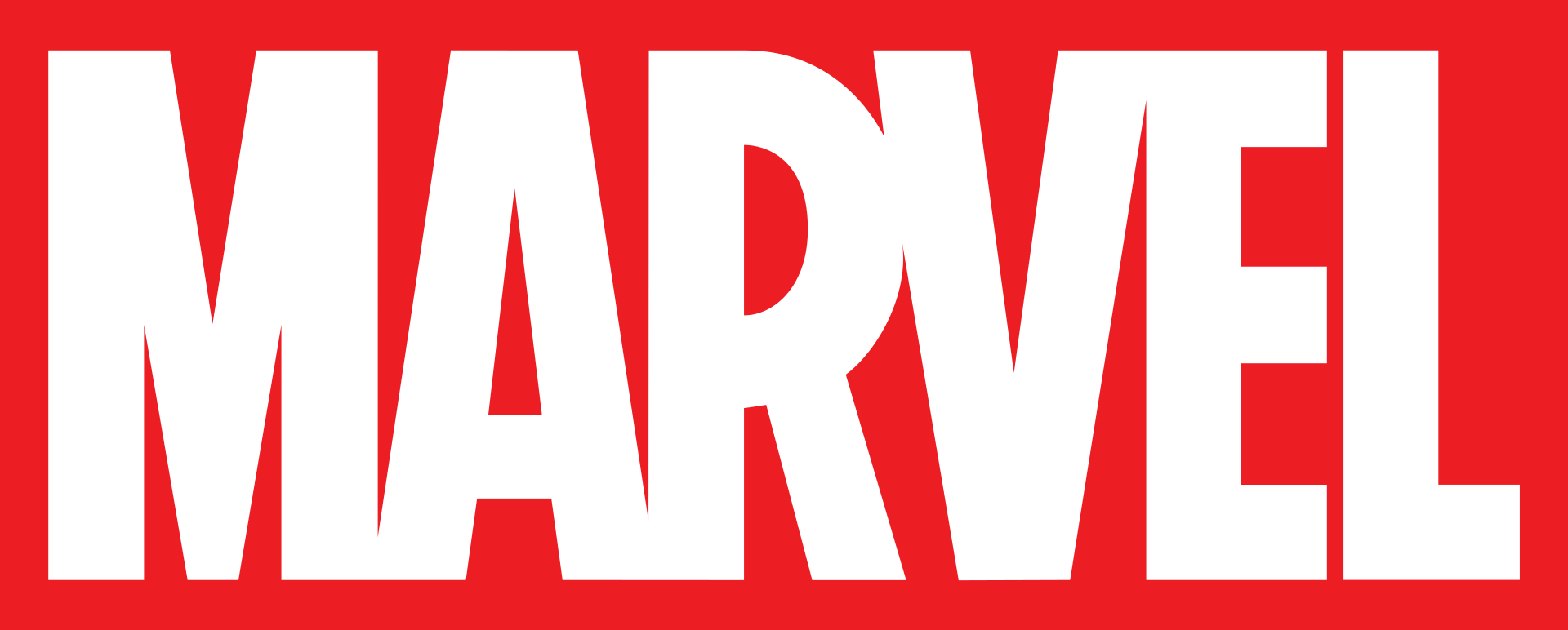 Two of the mainstream comic companies include Marvel and DC Comics, together taking some 72% of the sales of superhero graphic novels. With well known (household names) characters that mostly have unreal abilities, unlike, the medieval knight of old, equipped only with a horse suit of armour and a sword. The obvious place from where Iron Man developed. By comparison, John Storm, and his steed, the Elizabeth Swann, are entirely possible, taking known technology to the limit. There are no super powers. Just enhancements, based on computers and genetic modifications. If for no other reason, readers might like a change from flying people, and space adventures, to something a little more down to earth, and yet still mentally stimulating.
Marvel became the first comic book company to be listed on the New York Stock Exchange in 1991. The Wall Street Journal announced "Spider-Man is coming to Wall Street"; the event was promoted with an actor in a Spider-Man costume accompanying Stan Lee to the Stock Exchange. 
Since 1962, hundreds of millions of comics featuring the character have been sold around the world. Spider-Man is the world's most profitable superhero. In 2014, global retail sales of licensed products related to Spider-Man reached approximately $1.3 billion. Comparatively, this amount exceeds the global licensing revenue of Batman, Superman, and the Avengers combined. Spider-Man is also one of the highest-grossing franchise titles being the highest-grossing American comic book superhero est. $25.6 billion worldwide.
Spider-Man is a superhero appearing in American comic books published by Marvel Comics. Created by writer-editor Stan Lee and artist Steve Ditko, he first appeared in the anthology comic book Amazing Fantasy #15 (August 1962) in the Silver Age of Comic Books. He has been featured in comic book, television shows, films, video games, novels, and plays. Spider-Man's secret identity is Peter Parker, a teenage high school student and an orphan raised by his Aunt May and Uncle Ben in New York City after his parents Richard and Mary Parker died in a plane crash. Lee and Ditko had the character deal with the struggles of adolescence and financial issues and gave him many supporting characters, such as Flash Thompson, J. Jonah Jameson, and Harry Osborn; romantic interests Gwen Stacy, Mary Jane Watson, and the Black Cat; and his enemies such as the Green Goblin, Doctor Octopus, and Venom. In his origin story, Spider-Man gets his superhuman spider-powers and abilities after being bitten by a radioactive spider; these include clinging to surfaces and ceilings, superhuman strength, speed, agility, jump, reflexes, stamina, and detecting danger with his precognition ability called "spider-sense." He also builds wrist-mounted "web-shooter" devices that shoot artificial spider-webs of his own design that were meant to be used for fighting his enemies and web-swinging across the city. After the personal tragedy of his late beloved Uncle Ben who is killed by a thief whom Peter didn't bring himself to stop, Peter begins to use his spider-powers to fight crime as Spider-Man.

When Spider-Man first appeared in the early 1960s, teenagers in superhero comic books were usually relegated to the role of sidekick to the protagonist. The Spider-Man comic series broke ground by featuring Peter Parker, a high school student from Queens, New York, as Spider-Man's secret identity, whose "self-obsessions with rejection, inadequacy, and loneliness" were issues to which young readers could relate. While Spider-Man had all the makings of a sidekick, unlike previous teen heroes such as Bucky and Robin, Spider-Man had no superhero mentor like Captain America and Batman; he had learn the lesson for himself that "with great power comes great responsibility" — a line included in a text box in the final panel of the first Spider-Man's origin story but later retroactively attributed to his guardian, his late Uncle Ben Parker.

Marvel has featured Spider-Man in several comic book series, the first and longest-lasting of which is The Amazing Spider-Man. Over the years, the Peter Parker character developed from a shy, nerdy New York City high school student to a troubled but outgoing college student, to a married high school teacher to, in the late 2000s, a single freelance photographer. In the 2000s, he joins the Avengers. Doctor Octopus also took on the identity for a story arc spanning 2012–2014, following a body swap plot in which Peter appears to die. Marvel has also published comic books featuring alternate versions of Spider-Man, including Spider-Man 2099, which features the adventures of Miguel O'Hara, the Spider-Man of the future; Ultimate Spider-Man, which features the adventures of a teenaged Peter Parker in the alternate universe; and then Ultimate Comics: Spider-Man, which depicts the teenager named Miles Morales, who takes up the mantle of Spider-Man after Ultimate Peter Parker's apparent death. Miles later became a superhero in his own right and was brought into mainstream continuity, where he sometimes works alongside Peter.

Spider-Man is one of the most popular and commercially successful superheroes. He has appeared in countless forms of media, including several animated TV series including the first original animated series Spider-Man with Paul Soles voicing Spider-Man, a live-action television series, syndicated newspaper comic strips, and multiple series of films. Spider-Man was first portrayed in live-action by Danny Seagren in Spidey Super Stories, a The Electric Company skit from 1974 to 1977. In live-action films, Spider-Man has been portrayed by actors Tobey Maguire, in Sam Raimi's Spider-Man trilogy, by Andrew Garfield in two films directed by Marc Webb, and in the Marvel Cinematic Universe by Tom Holland. Reeve Carney starred originally as Spider-Man in the 2010 Broadway musical Spider-Man: Turn Off the Dark. Spider-Man has been well-received as a superhero and comic book character, and he is often ranked as one of the most popular and iconic comic book superheroes of all time and one of the most popular characters in all fiction.
MARKET SHARE

In 2017, Marvel held a 38.30% share of the comics market, compared to its competitor DC Comics' 33.93%. By comparison, the companies respectively held 33.50% and 30.33% shares in 2013, and 40.81% and 29.94% shares in 2008.
As of the start of September 2015, films based on Marvel's properties represent the highest-grossing U.S. franchise, having grossed over $7.7 billion as part of a worldwide gross of over $18 billion. As of May 2019 the Marvel Cinematic Universe (MCU) has grossed over $22 billion.
MARVEL COMICS US SUPERHEROES - A TO Z
Hulk,
Thor, and
Wolverine,
And superhero teams:
Avengers,
Fantastic Four,
Guardians of the Galaxy and
X-Men,
MARVEL COMICS BRITISH SUPER HEROES - A TO Z

Black Knight, Dane Whitman (British, American, Ebony Blade Cursed Sword Strong, Marvel)
Blade, Eric Brooks (Vampire Hunter Born Soho, London MI-13* [Wesley Snipes] British SuperHero, Marvel)
Captain Avalon, Brian Braddock (Protects mystical Omniverse, Britain Corps, Excalibur, Marvel)
Captain Midlands, 'Rambling' Sid Ridley (British Army Super Soldier Program MI-13*)
Dark Angel, Shevaun Haldane (Psylocke, British Superhero Darkmoor, England, Marvel Comics)
Dr Druid, Anthony Ludgate (Raised England, studied magic Harvard Medical Degree, British Superhero)
Dr. Faiza Hussain (England, London - Sword Of Arthur Excalibur Stone [Marvel Disney])
Elsa Bloodstone, Monster Hunter (Marvel Comics)
Elizabeth 'Betsy' Braddock (Super heroine Captain Britain, mutant Psylocke Amulet of Right Excalibur Knights)
Ka-Zar, Lord Kevin Plunder (British Royal Heritage England [Tarzan] Raised By Mutant Sabretooth Tiger Zabu)
Motormouth and Killpower Harley Davis & Julius Mullarkey, Marvel UK Stories British Super Heroes Mys-Tech Organization
Pete Wisdom (British Secret Agent Mutant Mi-13* Excalibur X-Force S.T.R.I.K.E.)
Spider-Woman, Jessica Drew (London, England - Avengers Hydra S.H.I.E.LD British Superhero, Marvel)
Spitfire, Lady Jacqueline Falsworth Crichton (Vampiric Speedster Marvel Comics, Immortal MI-13*)
Union Jack, Joseph 'Joey' Chapman (Patriotic Legacy Hero World War One [Liverpool, England] Marvel)
* Military Intelligence, Section 13 (MI-13), is the United Kingdom's (fictional) agency set up to deal with paranormal occurrences and is part of its intelligence machinery alongside MI5, MI6, GCHQ, and DI. MI13 is directed by the JIC (Joint Intelligence Committee). The service is directed to protect Britain from mystical, extra-terrestrial and superhuman threats.
...

RECORDED HISTORICAL KNIGHTS

Robert Guiscard - 'The Crafty' (c. 1015-1085 CE) [Norman]
Rodrigo Díaz de Vivar - 'El Cid' (1043-1099 CE)
Godfrey of Bouillon (circa 1060-1100)
Sir William Marshal - 'The Greatest Knight that Ever Lived' (c. 1146-1219 CE)
Richard I - 'The Lionhearted' (1157-1199 CE) King of England from 1189 to 1199 CE
Sir William Wallace (c. 1270-1305 CE)
Sir James Douglas - 'The Black Douglas' (c. 1286-1330 CE)
Bertrand du Guesclin - 'The Eagle of Brittany' (c. 1320-1380 CE)
Edward of Woodstock - 'The Black Prince [of Wales]' (1330-1376 CE)
Sir Henry Percy - 'Hotspur' (1364-1403 CE)