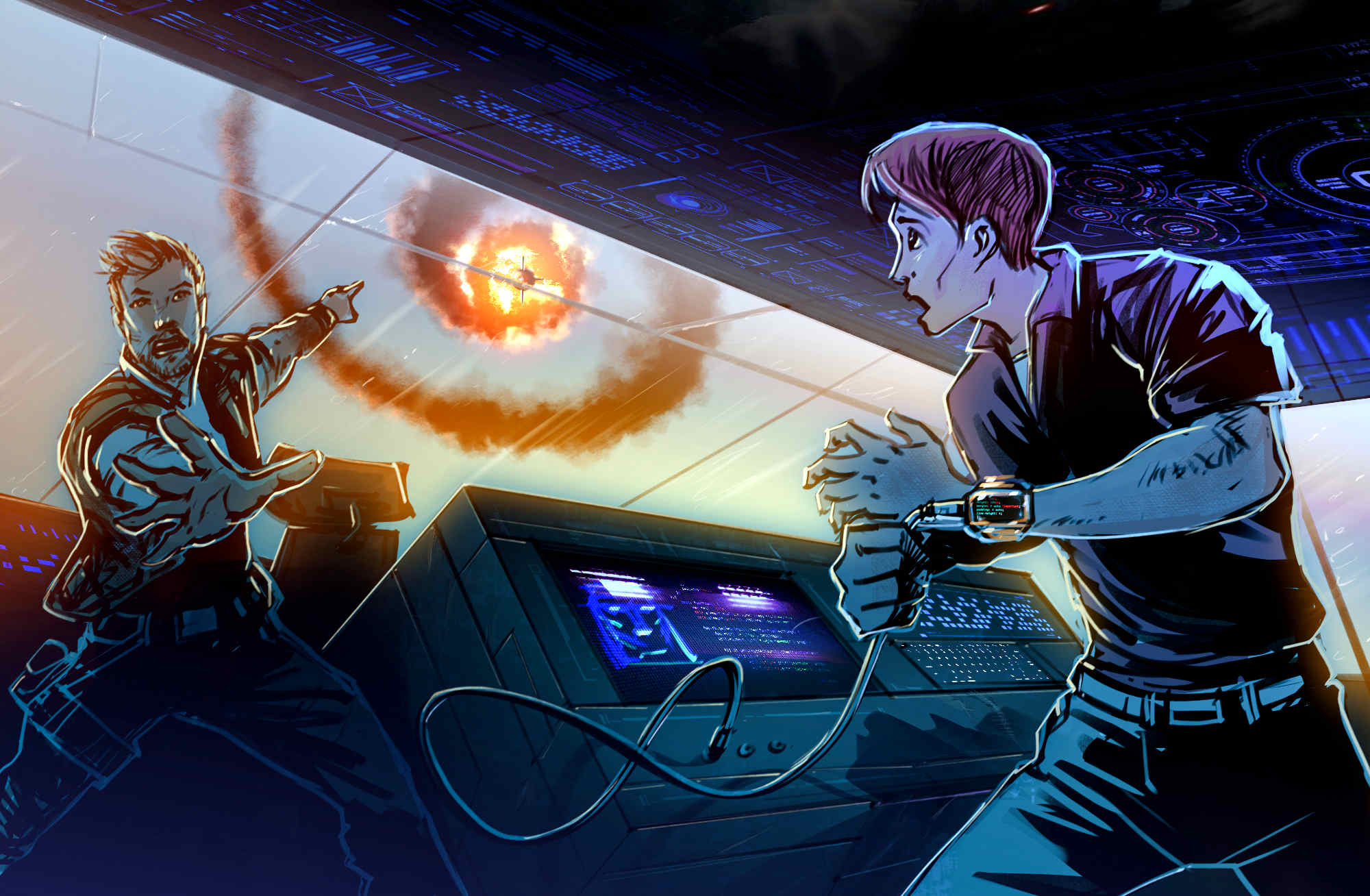 The Elizabeth Swann under fire from a CIA missile.
George Franks is a dark horse character. He was a close friend and ally of John Storm's uncle, Professor Douglas Storm. Professor Storm, went missing in mysterious circumstances, leaving George to administer his estate, left in Trust for John, with certain provisos.
Like John, George is fascinated by the stunning edifices built through the ages, including the Pyramids, Great Wall of China and especially sunken civilizations, such as the mythical Atlantis. He secretly works for and with, Blue Shield and UNESCO, in an advisory capacity. He is an expert on the Crusades, with a penchant for any and all knowledge relating to the Cup of Christ, the Holy Grail.
George Franks, is thought to have ancestral ties to the legendary King Arthur Pendragon, though just a fable, without any evidence in support - since King Arthur has never been scientifically (archaeologically) proven to exist as a real English king or fighting character.
John teases George about this, but secretly, would like to prove his mentor is right about his beliefs.
George's office has a Round Table, where high level meetings on occasion take place. This sometimes raises a few eyebrows, where there are suits of armour in the room, and other paraphernalia, indicating connection with the Knights Templar - which George flatly denies. Saying it is just a hobby.
George is a mentor, solicitor-advocate and razor sharp legal eagle. He was partly responsible for naming the laser cannon on the Elizabeth Swan: 'Excalibur,' and the Taser weapon 'Pendragon.' Under the control of: 'Merlin,' the weapons sighting and management system.
The Elizabeth Swann is to feature in a trilogy of original stories being developed by the Cleaner Ocean Foundation, by way of ocean and climate awareness campaigns.
The trilogy includes 'KULO-LUNA, 'CLEOPATRA THE MUMMY,' and 'TREASURE ISLAND,'
A second series could begin with 'THE HOLY COMPASS,' a natural follow on from Treasure Island.