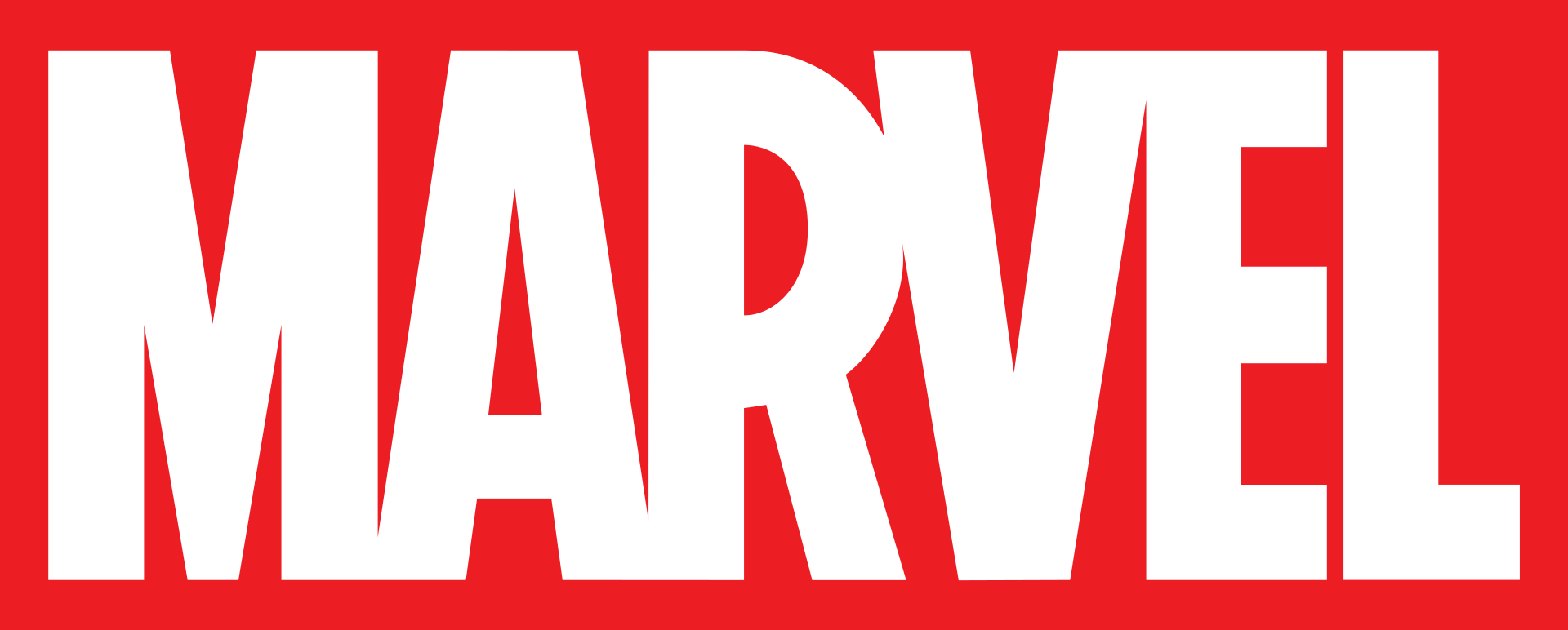 Two of the mainstream comic companies include Marvel and DC Comics, together taking some 72% of the sales of superhero graphic novels. With well known (household names) characters that mostly have unreal abilities, unlike, the medieval knight of old, equipped only with a horse suit of armour and a sword. The obvious place from where Iron Man developed. By comparison, John Storm, and his steed, the Elizabeth Swann, are entirely possible, taking known technology to the limit. There are no super powers. Just enhancements, based on computers and genetic modifications. If for no other reason, readers might like a change from flying people, and space adventures, to something a little more down to earth, and yet still mentally stimulating.

Ant Man made it's movie debut in 2015 starring Paul Rudd, Evangeline Lilly and Michael Douglas - turning a respectable profit ($170m vs $520 box office), repeated in 2018 with Ant Man and the Wasp ($195 vs $620m), looking to the release of 'Ant Man and the Wasp: Quantumania' in 2023. Maybe, a stretch too far into the world of atoms and microscopy. We'll have to see how plausible (or otherwise) that is. Dependent on public acceptance. Their aces in the hole are Paul, Evangeline and Michael. Paul Rudd, being very watch-able and likeable, working particularly well with Michael Peña.
2015 FILM

Ant-Man is a 2015 American superhero film based on the Marvel Comics characters of the same name: Scott Lang and Hank Pym. Produced by Marvel Studios and distributed by Walt Disney Studios Motion Pictures, it is the 12th film in the Marvel Cinematic Universe (MCU). The film was directed by Peyton Reed from a screenplay by the writing teams of Edgar Wright and Joe Cornish, and Adam McKay and Paul Rudd. It stars Rudd as Scott Lang / Ant-Man alongside Evangeline Lilly, Corey Stoll, Bobby Cannavale, Michael Peña, Tip "T.I." Harris, Anthony Mackie, Wood Harris, Judy Greer, Abby Ryder Fortson, David Dastmalchian, and Michael Douglas as Hank Pym. In the film, Lang must help defend Pym's Ant-Man shrinking technology and plot a heist with worldwide ramifications.

Development of Ant-Man began in April 2006 with the hiring of Wright to direct and co-write with Cornish. By April 2011, Wright and Cornish had completed three drafts of the script and Wright shot test footage for the film in July 2012. Pre-production began in October 2013 after being put on hold so that Wright could complete The World's End. Casting began in December 2013, with the hiring of Rudd to play Lang. In May 2014, Wright left the project citing creative differences, though he still received screenplay and story credits with Cornish. The following month, Reed was brought in to replace Wright, while McKay was hired to contribute to the script with Rudd. Filming took place between August and December 2014 in San Francisco and Metro Atlanta.

Ant-Man held its world premiere in Los Angeles on June 29, 2015, and was released in the United States on July 17, as the final film in Phase Two of the MCU. It grossed more than $519 million worldwide and received positive reviews from critics, who generally welcomed the film's smaller stakes than other MCU films, as well as its cast (particularly Rudd, Peña, Lilly, and Douglas), humor, and visual effects. A sequel, Ant-Man and the Wasp, was released in 2018, while a third film, Ant-Man and the Wasp: Quantumania, is scheduled for a February 2023 release.

PLOT

In 1989, scientist Hank Pym resigns from S.H.I.E.L.D. after discovering their attempt to replicate his Ant-Man shrinking technology. Believing the technology would be dangerous if replicated, Pym vows to hide it for as long as he lives. In the present day,[a] Pym's estranged daughter, Hope van Dyne, and former protégé, Darren Cross, have forced him out of his company, Pym Technologies. Cross is close to perfecting a shrinking suit of his own, the Yellowjacket, which horrifies Pym.

Upon his release from prison, well-meaning thief Scott Lang moves in with his old cellmate, Luis. Lang visits his daughter Cassie unannounced and is chastised by his former wife Maggie and her police-detective fiancé, Paxton, for not providing child support. Unable to hold down a job because of his criminal record, Lang agrees to join Luis' crew and commit a burglary. Lang breaks into a house and cracks its safe, but only finds what he believes to be an old motorcycle suit, which he takes home. After trying the suit on, Lang accidentally shrinks himself to the size of an insect. Terrified by the experience, he returns the suit to the house, but is arrested on the way out. Pym, the homeowner, visits Lang in jail and smuggles the suit into his cell to help him break out.

Pym, who manipulated Lang through an unknowing Luis into stealing the suit as a test, wants Lang to become the new Ant-Man to steal the Yellowjacket from Cross. Having been spying on Cross after discovering his intentions, Van Dyne and Pym train Lang to fight and to control ants. While Van Dyne harbors resentment towards Pym about her mother Janet's death, he reveals that Janet, known as the Wasp, disappeared into a subatomic Quantum Realm while disabling a Soviet nuclear missile in 1987. Pym warns Lang that he could suffer a similar fate if he overrides his suit's regulator. They send him to steal a device that will aid their heist from the Avengers' headquarters, where he briefly fights Sam Wilson.

Cross perfects the Yellowjacket and hosts an unveiling ceremony at Pym Technologies' headquarters. Lang, along with his crew and a swarm of flying ants, infiltrates the building during the event, sabotages the company's servers, and plants explosives. When he attempts to steal the Yellowjacket, he, along with Pym and Van Dyne, are captured by Cross, who intends to sell both the Yellowjacket and Ant-Man suits to Hydra. Lang breaks free and he and Van Dyne dispatch most of the Hydra agents, though one flees with a vial of Cross' particles and Pym is shot. Lang pursues Cross, while the explosives detonate, imploding the building as Pym and Van Dyne escape.

Cross dons the Yellowjacket and attacks Lang before Lang is arrested by Paxton. Cross takes Cassie hostage to lure Lang into another fight. Lang overrides the regulator and shrinks to subatomic size to penetrate Cross' suit and sabotage it to shrink uncontrollably, presumably killing Cross. Lang disappears into the quantum realm but manages to reverse the effects and returns to the macroscopic world. Out of gratitude for Lang's heroism, Paxton covers for Lang to keep him out of prison. Seeing that Lang survived and returned from the quantum realm, Pym wonders if his wife is alive as well. Later, Lang meets up with Luis, who tells him that Wilson is looking for him.

In a mid-credits scene, Pym shows Van Dyne a new Wasp prototype suit and offers it to her. In a post-credits scene, Steve Rogers and Wilson have Bucky Barnes in their custody. Unable to contact Tony Stark because of "the accords", Wilson mentions that he knows someone who can help.
COMIC MARKET SHARE & FILMS

In 2017, Marvel held a 38.30% share of the comics market, compared to its competitor DC Comics' 33.93%. By comparison, the companies respectively held 33.50% and 30.33% shares in 2013, and 40.81% and 29.94% shares in 2008.
As of the start of September 2015, films based on Marvel's properties represent the highest-grossing U.S. franchise, having grossed over $7.7 billion as part of a worldwide gross of over $18 billion. As of May 2019 the Marvel Cinematic Universe (MCU) has grossed over $22 billion.
MARVEL COMIC SUPERHEROES - A TO Z
Hulk,
Thor, and
Wolverine,
And superhero teams:
Avengers,
Fantastic Four,
Guardians of the Galaxy and
X-Men,
MARVEL COMICS BRITISH SUPER HEROES - A TO Z

Black Knight, Dane Whitman (British, American, Ebony Blade Cursed Sword Strong, Marvel)
Blade, Eric Brooks (Vampire Hunter Born Soho, London MI-13* [Wesley Snipes] British SuperHero, Marvel)
Captain Avalon, Brian Braddock (Protects mystical Omniverse, Britain Corps, Excalibur, Marvel)
Captain Midlands, 'Rambling' Sid Ridley (British Army Super Soldier Program MI-13*)
Dark Angel, Shevaun Haldane (Psylocke, British Superhero Darkmoor, England, Marvel Comics)
Dr Druid, Anthony Ludgate (Raised England, studied magic Harvard Medical Degree, British Superhero)
Dr. Faiza Hussain (England, London - Sword Of Arthur Excalibur Stone [Marvel Disney])
Elsa Bloodstone, Monster Hunter (Marvel Comics)
Elizabeth 'Betsy' Braddock (Super heroine Captain Britain, mutant Psylocke Amulet of Right Excalibur Knights)
Ka-Zar, Lord Kevin Plunder (British Royal Heritage England [Tarzan] Raised By Mutant Sabretooth Tiger Zabu)
Motormouth and Killpower Harley Davis & Julius Mullarkey, Marvel UK Stories British Super Heroes Mys-Tech Organization
Pete Wisdom (British Secret Agent Mutant Mi-13* Excalibur X-Force S.T.R.I.K.E.)
Spider-Woman, Jessica Drew (London, England - Avengers Hydra S.H.I.E.LD British Superhero, Marvel)
Spitfire, Lady Jacqueline Falsworth Crichton (Vampiric Speedster Marvel Comics, Immortal MI-13*)
Union Jack, Joseph 'Joey' Chapman (Patriotic Legacy Hero World War One [Liverpool, England] Marvel)
* Military Intelligence, Section 13 (MI-13), is the United Kingdom's (fictional) agency set up to deal with paranormal occurrences and is part of its intelligence machinery alongside MI5, MI6, GCHQ, and DI. MI13 is directed by the JIC (Joint Intelligence Committee). The service is directed to protect Britain from mystical, extra-terrestrial and superhuman threats.
...

RECORDED HISTORICAL KNIGHTS

Robert Guiscard - 'The Crafty' (c. 1015-1085 CE) [Norman]
Rodrigo Díaz de Vivar - 'El Cid' (1043-1099 CE)
Godfrey of Bouillon (circa 1060-1100)
Sir William Marshal - 'The Greatest Knight that Ever Lived' (c. 1146-1219 CE)
Richard I - 'The Lionhearted' (1157-1199 CE) King of England from 1189 to 1199 CE
Sir William Wallace (c. 1270-1305 CE)
Sir James Douglas - 'The Black Douglas' (c. 1286-1330 CE)
Bertrand du Guesclin - 'The Eagle of Brittany' (c. 1320-1380 CE)
Edward of Woodstock - 'The Black Prince [of Wales]' (1330-1376 CE)
Sir Henry Percy - 'Hotspur' (1364-1403 CE)