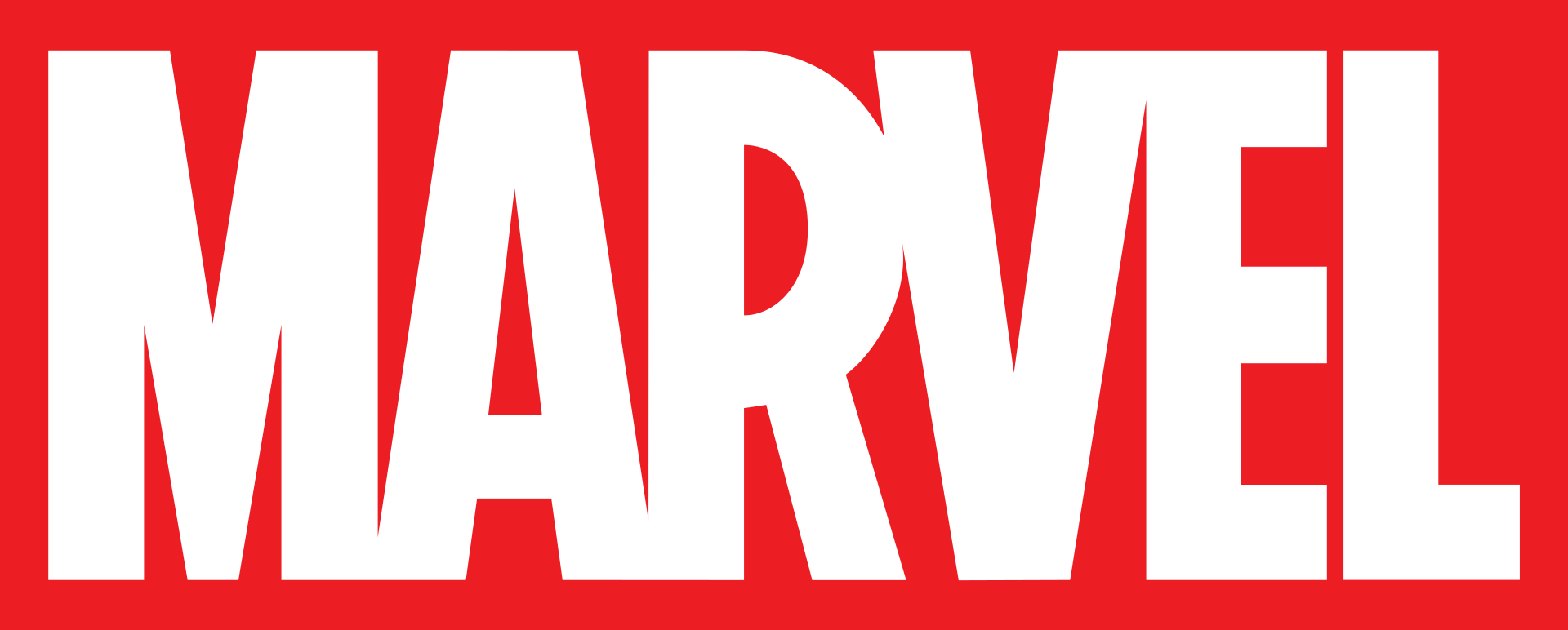 Two of the mainstream comic companies include Marvel and DC Comics, together taking some 72% of the sales of superhero graphic novels. With well known (household names) characters that mostly have unreal abilities, unlike, the medieval knight of old, equipped only with a horse suit of armour and a sword. The obvious place from where Iron Man developed. By comparison, John Storm, and his steed, the Elizabeth Swann, are entirely possible, taking known technology to the limit. There are no super powers. Just enhancements, based on computers and genetic modifications. If for no other reason, readers might like a change from flying people, and space adventures, to something a little more down to earth, and yet still mentally stimulating.
The incredible Hulk films have never quite generated significant box office, though entertaining, if well spanned over time.
The 2003 movie gave disappointing returns ($137 million vs $245.4 million box office) despite starring Eric Bana and Jennifer Connelly, Sam Elliot, Josh Lucas and Nick Nolte. Marvel tried again in 2018 with Edward Norton and Liv Tyler, but still the returns were not as hoped: $150 vs $264.8 million box office.
2008 FILM

The Incredible Hulk is a 2008 American superhero film based on the Marvel Comics character the Hulk. Produced by Marvel Studios and distributed by Universal Pictures, it is the second film in the Marvel Cinematic Universe (MCU). It was directed by Louis Leterrier from a screenplay by Zak Penn, and stars Edward Norton as Bruce Banner alongside Liv Tyler, Tim Roth, William Hurt, Tim Blake Nelson, Ty Burrell, and Christina Cabot. In the film, Bruce Banner becomes the Hulk as an unwitting pawn in a military scheme to reinvigorate the "Super-Soldier" program through gamma radiation. Banner goes on the run from the military while attempting to cure himself of the Hulk.

After the mixed reception to Universal's 2003 film Hulk, Marvel Studios reacquired the rights to the character though Universal retained distribution rights. Leterrier, who had expressed interest in directing Iron Man for Marvel, was brought onboard and Penn began work on a script that would be much closer to the comics and the 1978 television series of the same name. In April 2007, Norton was hired to portray Banner and to rewrite Penn's screenplay. His script positioned the film as a reboot of the series, distancing it from the 2003 film to give the new version its own identity. Norton was ultimately not credited for his writing. Filming took place from July to November 2007, primarily in Toronto, Canada, with additional filming in New York City and Rio de Janeiro. Over 700 visual effects shots were created in post-production using a combination of motion capture and computer-generated imagery to complete the film.

The Incredible Hulk premiered at the Gibson Amphitheatre in Universal City, California, on June 8, 2008, and was released in the United States on June 13, as part of Phase One of the MCU. It received praise for its action sequences and was considered an improvement over the 2003 film, but it was criticized as lacking in depth. The film grossed $264.8 million worldwide, making it the lowest-grossing film of the MCU. Norton disagreed with Marvel over the final edit of the film and was replaced in the role of Banner by Mark Ruffalo for future MCU content starting with The Avengers in 2012.

PLOT

At Culver University in Virginia, General Thaddeus "Thunderbolt" Ross meets with Dr. Bruce Banner, the colleague and boyfriend of his daughter Betty, regarding an experiment that Ross claims is meant to make humans immune to gamma radiation. The experiment - part of a World War II era "super soldier" program that Ross hopes to re-create - fails. The exposure to gamma radiation causes Banner to transform into the Hulk for brief periods of time, whenever his heart rate rises above 200 beats per minute. The Hulk destroys the lab and surrounding area, killing several people inside and injuring the General and Betty, and others outside. Banner becomes a fugitive from the U.S. military and Ross, who wants to weaponize the Hulk.

Five years later, Banner works at a bottling factory in Rocinha, Rio de Janeiro, Brazil, while searching for a cure for his condition. On the internet, he anonymously collaborates with a colleague known only as "Mr. Blue." He is learning Yoga techniques to help keep control and has not transformed in five months. After Banner cuts his finger, a drop of his blood falls into a bottle, which is eventually ingested by an elderly consumer in Milwaukee, Wisconsin, giving him gamma sickness. Using the bottle to track down Banner, Ross sends a special forces team, led by Emil Blonsky, to capture him. Banner transforms into the Hulk and defeats Blonsky's team, with Blonsky surviving. After Ross explains how Banner became the Hulk, Blonsky agrees to be injected with a small amount of a similar serum, which gives him enhanced speed, strength, agility, and healing powers but also begins to deform his skeleton and impairs his judgment.

Banner returns to Culver University and reunites with Betty. Banner is attacked a second time by Ross and Blonsky's forces, tipped off by Betty's suspicious boyfriend, Leonard Samson, causing Banner to again transform into the Hulk. The ensuing battle outside the university proves futile for Ross's forces, and they retreat, though Blonsky, whose sanity is faltering, attacks and mocks the Hulk. The Hulk severely injures Blonsky and flees with Betty. After the Hulk reverts to Banner, he and Betty go on the run, and Banner contacts Mr. Blue, who urges them to meet him in New York City. Mr. Blue is actually cellular biologist Dr. Samuel Sterns, who tells Banner he has developed a possible antidote to Banner's condition. After a successful test, he warns Banner that the antidote may only reverse each transformation. Sterns reveals he has synthesized Banner's blood samples, which Banner sent from Brazil, into a large supply, to apply its "limitless potential" to medicine. Fearful of the Hulk's power falling into the military's hands, Banner wishes to destroy the blood supply.

A recovered Blonsky joins Ross's forces for a third attempt to take Banner into custody. They succeed, and Banner and Betty are taken away in a helicopter. Blonsky stays behind and orders Sterns to inject him with Banner's blood, as he covets the Hulk's power. The experiment mutates Blonsky into the Abomination, a creature with size and strength surpassing that of the Hulk. He attacks Sterns, who gets some of Banner's blood in a cut on his forehead, causing him to begin mutating as well. The Abomination rampages through Harlem. Realizing that the Hulk is the only one who can stop the Abomination, Banner convinces Ross to release him. He jumps from Ross's helicopter and transforms after hitting the ground. After a battle throughout Harlem, the Hulk defeats the Abomination by nearly strangling him to death with a chain, but spares his life upon hearing Betty's plea and leaves the Abomination for Ross and his forces to arrest. After having a peaceful moment with Betty, the Hulk flees New York.

A month later, Banner is in Bella Coola, British Columbia. Instead of suppressing his transformation, he begins to transform in a controlled manner with a slight smirk. Later, Tony Stark approaches Ross at a local bar and informs him that a team is being put together.
MARKET SHARE

In 2017, Marvel held a 38.30% share of the comics market, compared to its competitor DC Comics' 33.93%. By comparison, the companies respectively held 33.50% and 30.33% shares in 2013, and 40.81% and 29.94% shares in 2008.
As of the start of September 2015, films based on Marvel's properties represent the highest-grossing U.S. franchise, having grossed over $7.7 billion as part of a worldwide gross of over $18 billion. As of May 2019 the Marvel Cinematic Universe (MCU) has grossed over $22 billion.
MARVEL COMICS US SUPERHEROES - A TO Z
Hulk,
Thor, and
Wolverine,
And superhero teams:
Avengers,
Fantastic Four,
Guardians of the Galaxy and
X-Men,
MARVEL COMICS BRITISH SUPER HEROES - A TO Z

Black Knight, Dane Whitman (British, American, Ebony Blade Cursed Sword Strong, Marvel)
Blade, Eric Brooks (Vampire Hunter Born Soho, London MI-13* [Wesley Snipes] British SuperHero, Marvel)
Captain Avalon, Brian Braddock (Protects mystical Omniverse, Britain Corps, Excalibur, Marvel)
Captain Midlands, 'Rambling' Sid Ridley (British Army Super Soldier Program MI-13*)
Dark Angel, Shevaun Haldane (Psylocke, British Superhero Darkmoor, England, Marvel Comics)
Dr Druid, Anthony Ludgate (Raised England, studied magic Harvard Medical Degree, British Superhero)
Dr. Faiza Hussain (England, London - Sword Of Arthur Excalibur Stone [Marvel Disney])
Elsa Bloodstone, Monster Hunter (Marvel Comics)
Elizabeth 'Betsy' Braddock (Super heroine Captain Britain, mutant Psylocke Amulet of Right Excalibur Knights)
Ka-Zar, Lord Kevin Plunder (British Royal Heritage England [Tarzan] Raised By Mutant Sabretooth Tiger Zabu)
Motormouth and Killpower Harley Davis & Julius Mullarkey, Marvel UK Stories British Super Heroes Mys-Tech Organization
Pete Wisdom (British Secret Agent Mutant Mi-13* Excalibur X-Force S.T.R.I.K.E.)
Spider-Woman, Jessica Drew (London, England - Avengers Hydra S.H.I.E.LD British Superhero, Marvel)
Spitfire, Lady Jacqueline Falsworth Crichton (Vampiric Speedster Marvel Comics, Immortal MI-13*)
Union Jack, Joseph 'Joey' Chapman (Patriotic Legacy Hero World War One [Liverpool, England] Marvel)
* Military Intelligence, Section 13 (MI-13), is the United Kingdom's (fictional) agency set up to deal with paranormal occurrences and is part of its intelligence machinery alongside MI5, MI6, GCHQ, and DI. MI13 is directed by the JIC (Joint Intelligence Committee). The service is directed to protect Britain from mystical, extra-terrestrial and superhuman threats.
...

RECORDED HISTORICAL KNIGHTS

Robert Guiscard - 'The Crafty' (c. 1015-1085 CE) [Norman]
Rodrigo Díaz de Vivar - 'El Cid' (1043-1099 CE)
Godfrey of Bouillon (circa 1060-1100)
Sir William Marshal - 'The Greatest Knight that Ever Lived' (c. 1146-1219 CE)
Richard I - 'The Lionhearted' (1157-1199 CE) King of England from 1189 to 1199 CE
Sir William Wallace (c. 1270-1305 CE)
Sir James Douglas - 'The Black Douglas' (c. 1286-1330 CE)
Bertrand du Guesclin - 'The Eagle of Brittany' (c. 1320-1380 CE)
Edward of Woodstock - 'The Black Prince [of Wales]' (1330-1376 CE)
Sir Henry Percy - 'Hotspur' (1364-1403 CE)