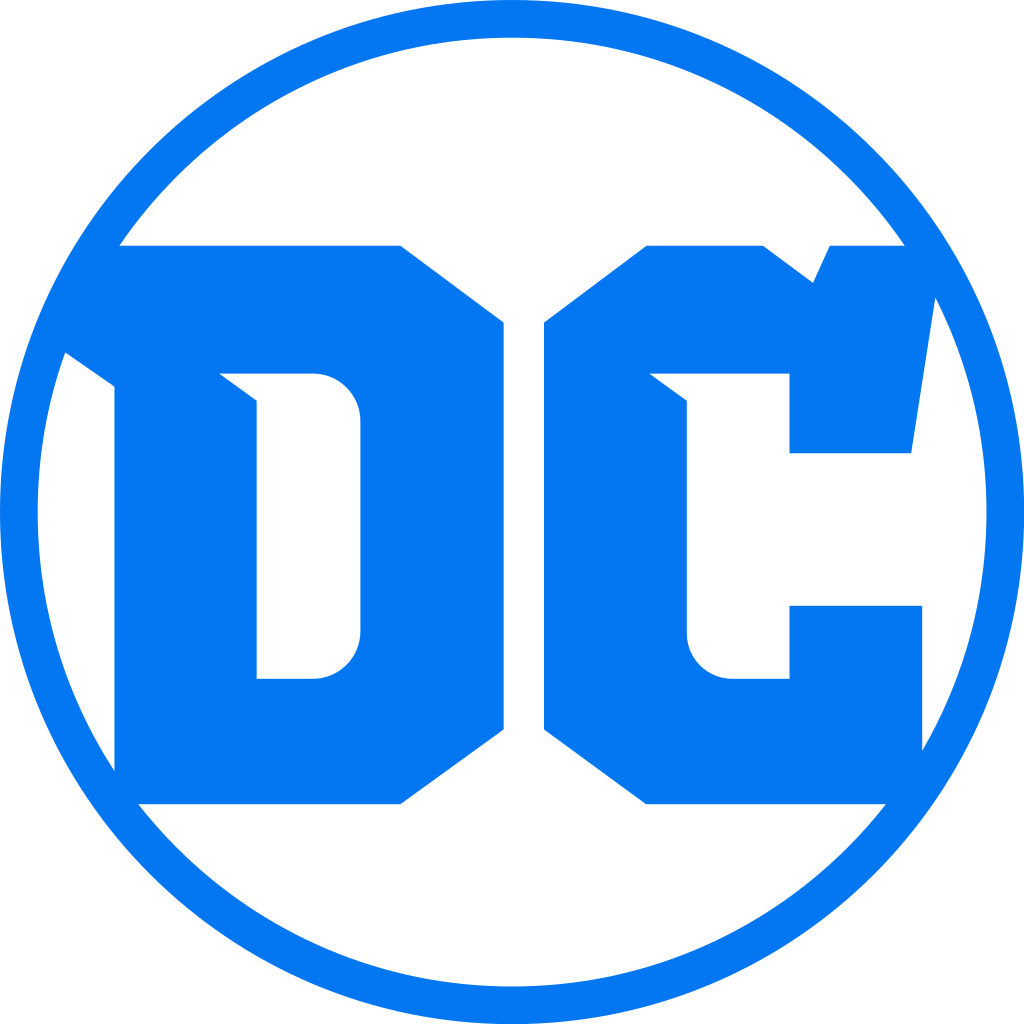 Two of the mainstream comic companies include DC and Marvel Comics, together taking some 72% of the sales of superhero graphic novels. With well known (household names) characters that mostly have unreal abilities, unlike, the medieval knight of old, equipped only with a horse suit of armour and a sword. The obvious place from where Iron Man developed. By comparison, John Storm, and his steed, the Elizabeth Swann, are entirely possible, taking known technology to the limit. There are no super powers. Just enhancements, based on computers and genetic modifications. If for no other reason, readers might like a change from flying people, and space adventures, to something a little more down to earth, and yet still mentally stimulating.

There are fewer super heroines that make it onto the big screen from comics, where the market can only stand so much. Wonder Woman is not so well worn superhero in the DC universe, somewhat limited on the plot line on the last film release, a sequel. But, still had sufficient followers to recover the outlay of a new all singing and dancing production, provided there is perhaps more breathing space between releases. We truly enjoyed the 2017 movie, a box office success ($150 million, for $820m return - with the sequel not being that brilliant - and a box office flop. Actually, losing money. The franchise went too soon, with a complicated and entirely unbelievable plot. Sorry girls. This is just our opinion. And we loved the casting and costumes. We just hoped for something different. Not so over the top. Sometimes, more is less.
2017 FILM
Wonder Woman is a 2017 superhero film based on the DC Comics character of the same name. Produced by Warner Bros. Pictures, DC Films, Atlas Entertainment and Cruel and Unusual Films, and distributed by Warner Bros. Pictures, it is the fourth installment of the DC Extended Universe (DCEU), and a prequel/spin-off to Batman v Superman: Dawn of Justice (2016). Directed by Patty Jenkins and written by Allan Heinberg from a story by Heinberg, Zack Snyder and Jason Fuchs, Wonder Woman stars Gal Gadot in the title role, alongside Chris Pine, Robin Wright, Danny Huston, David Thewlis, Connie Nielsen and Elena Anaya. It is the second live action theatrical film featuring Wonder Woman following her debut in Batman v Superman: Dawn of Justice. In Wonder Woman, the Amazon princess Diana sets out to stop World War I, believing the conflict was started by the longtime enemy of the Amazons, Ares, after American pilot and spy Steve Trevor crash-lands on their island Themyscira and informs her about it.

Development of a live-action Wonder Woman film began in 1996, with Ivan Reitman to produce and possibly direct. The project floundered in development hell for many years; Jon Cohen, Todd Alcott and Joss Whedon, among others, were also attached to the project at various points. Warner Bros. announced the film in 2010 and Jenkins signed on to direct in 2015. Inspiration for Wonder Woman was drawn from Wonder Woman creator William Moulton Marston's 1940s stories and George Pérez's 1980s stories about Wonder Woman, as well as the New 52 incarnation of the character. Principal photography began on November 21, 2015, with filming taking place in the United Kingdom, France and Italy before finishing on May 6, 2016, the 123rd anniversary of Marston's birth. Additional filming took place in November 2016.

Wonder Woman had its world premiere in at Pantages Theatre in Hollywood on May 26, 2017, and was theatrically released worldwide on June 2, 2017, by Warner Bros. Pictures. The film received positive reviews, with praise for its direction, acting, visuals, action sequences and musical score. It grossed over $822 million worldwide, making it the tenth highest-grossing film of 2017 and was the highest-grossing film by a solo female director until it was overtaken by Hi, Mom. The American Film Institute selected it as one of the top ten films of 2017 and it won the Hugo Award for Best Dramatic Presentation in 2018. A sequel, Wonder Woman 1984, was released in December 2020, with Jenkins returning as director and Gadot, Pine, Wright and Nielsen reprising their roles. A third film was in development, with Jenkins and Gadot set to return but was ultimately canceled.

PLOT

In present-day Paris, Diana Prince receives a photographic plate from Wayne Enterprises of herself and four men taken during World War I, prompting her to recall her past. The daughter of Queen Hippolyta, Diana is raised on the hidden island of Themyscira, home to the Amazons, women warriors created by the Olympian gods to protect mankind. Hippolyta explains their history to Diana, including how Ares became jealous of humanity and orchestrated its destruction. When the other gods attempted to stop him, Ares killed all but Zeus, who used the last of his power to wound Ares and force his retreat. Before dying, Zeus left the Amazons a weapon, the "god-killer", to prepare them for Ares' return. Hippolyta reluctantly agrees to let her sister, General Antiope, train Diana as a warrior.

In 1918, Diana, now a young woman, rescues US pilot Captain Steve Trevor when his plane crashes off the Themysciran coast. The island is soon invaded by German soldiers, who had been pursuing Steve. The Amazons wipe out the German landing force at the expense of heavy losses, with Antiope sacrificing herself to save Diana. Steve is interrogated with the Lasso of Hestia and reveals that a great war is consuming the outside world and that he is an Allied spy. He has stolen a notebook from the Germans' chief chemist, Dr. Isabel Maru, who is attempting to engineer a deadlier form of mustard gas under the orders of General Erich Ludendorff. Believing Ares to be responsible for the war, Diana arms herself with the "god-killer" sword, the lasso, and armor before leaving Themyscira with Steve to locate and stop Ares for good.

In London, they deliver Maru's notebook to the Supreme War Council, where Sir Patrick Morgan is trying to negotiate an armistice with Germany. Diana translates Maru's notes, revealing that the Germans plan to release the deadly gas at the Western Front. Although forbidden by his commander to act, Steve, with secret funding from Morgan, recruits Moroccan spy Sameer, Scottish marksman Charlie, and Native American smuggler Chief Napi to help prevent the gas from being released. The team reaches the front in Belgium. Diana goes alone through No Man's Land and captures the enemy trench, liberating the nearby village of Veld with the aid of the Allied forces. The team briefly celebrates, taking a photograph in the village, where Diana and Steve fall in love.

The team learns that a gala will be held at the nearby German High Command. Steve and Diana separately infiltrate the party; Steve intends to locate the gas and destroy it and Diana hopes to kill Ludendorff, believing that he is Ares. Steve stops her to avoid jeopardizing his mission, but this allows Ludendorff to unleash the gas on Veld, killing its inhabitants. Blaming Steve for intervening, Diana pursues Ludendorff to a base where the gas is being loaded into a bomber aircraft bound for London. Diana fights and kills him, but is confused and disillusioned when his death does not stop the war.

Sir Patrick appears and reveals himself as Ares. He tells Diana that although he has subtly given humans ideas and inspirations, it is ultimately their decision to resort to violence, as they are inherently corrupt. When Diana attempts to kill Ares with the "god-killer" sword, he destroys it, telling Diana that, as the daughter of Zeus and Hippolyta, she is the "god-killer". He fails to persuade Diana to help him destroy mankind to restore paradise on Earth. While the two battle, Steve's team destroys Maru's laboratory. Steve hijacks and pilots the bomber carrying the poison to a safe altitude and detonates it, blowing up the plane and himself. Ares attempts to direct Diana's rage and grief at Steve's death by convincing her to kill Maru, but the memories of her experiences with Steve cause her to realize that humans have good within them. She spares Maru and redirects Ares's lightning into him, killing him for good. Later, the team celebrates the end of the war.

In the present day, Diana sends an email to Bruce Wayne thanking him for the photographic plate of her and Steve. She continues to fight on the world's behalf as Wonder Woman.
COMIC MARKET SHARE

DC Comics and its longtime major competitor Marvel Comics together shared approximately 70% of the American comic book market in 2017. With the sales of all books included, DC is the second biggest publisher, after Viz Media, and Marvel is third.
BIRTH OF THE SUPERHERO - Detective Comics, Inc. launched a new anthology title, entitled Action Comics. Issue#1, cover dated in June 1938, first featured characters such as Superman by Siegel and Shuster, Zatara by Fred Guardineer and Tex Thompson by Ken Finch and Bernard Baily. It is considered to be the first comic book to feature the new character archetype, soon known as "superheroes", and was a sales hit bringing to life a new age of comic books with the credit going to the first appearance of Superman both being featured on the cover and within the issue. It is now one of the most expensive and valuable comic book issues of all time. The issue's first featured tale which starred Superman was the first to feature an origin story of superheroes with the reveal of an unnamed planet later known as Krypton that he is said to be from. The issue also contained the first essential supporting character and one of the earliest essential female characters in comics with Lois Lane as Superman's first depicted romantic interest.
BATMAN IS BORN - All-American Publications' first comic series called All-American Comics was first published in April 1939. The series of Detective Comics would make successful history as first featuring Batman by Bob Kane and Bill Finger in issue#27 (March 1939) with the request of more superhero titles. Batman was depicted as a masked vigilante depicted as wearing a suit known as the Batsuit along with riding a car that would later be referred to as the Batmobile. Also within the Batman story was the supporting character, James Gordon, Police commissioner of what later would be Gotham City Police Department.
DC COMIC SUPER HEROES - A TO Z
Aquaman - Arthur Curry
Batman - Bruce Wayne
Superman - Clark Kent
Wonder Woman - Princess Dianna
MARVEL COMIC SUPERHEROES - A TO Z
Thor
Wolverine
.....