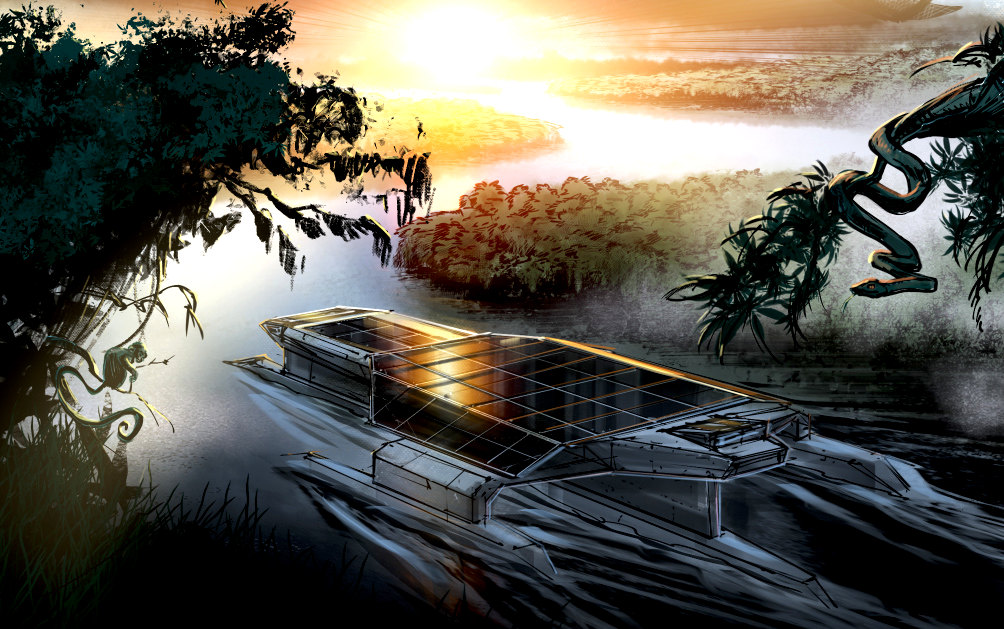 The Elizabeth Swann is a plastic free ship - no GRP, and no single use packaging, unless fully recyclable.

MORE PLASTIC IN OUR OCEANS THAN FISH
The developers of the John Storm Franchise exist to raise awareness of ocean pollution in the public mind. We are, thus, very pleased to see so many like-minded people adding weight to an international campaign to rid us of this plague. According to a study undertaken by the Ellen MacArthur Trust, by 2050, there will be more plastic in the oceans than fish if we don't act now to curtail our disposable ways. A disposable society is an irresponsible society, if, as it is today, we are poisoning our food supply. Coupled with desertification (the conversion of arable land to actual deserts) and intensive farming, as fish in the sea reduce in volume, currently at the rate of around 1% a year, pressure is applied to other agricultural endeavour, to make up for protein loss, in a world with more, not less, mouths to feed.
Birds and fish eat plastic. Typically, the birds die as their stomachs fill with indigestible plastic. They starve to death. We eat the fish that have eaten the plastic we throw away. We get sick from the cancerous toxin build up, and pregnant women suffer irregular births. It's a lose, lose situation.
Policy makers are happy with this, because of the cost of cleaning up. Having already borrowed to the hilt, most economies are just as messed up as the ocean we are dumping in. They cannot afford to clean up their mess.
For this reason, the G20 advocate continuous dumping of plastics in the oceans, despite it being illegal. The United Nations are not happy about this, but have no statutory teeth. Though, some single use plastics are being phased out in a few countries very gradually. It is not enough to stem the 8 millions tons (or more) of plastic waste a year, we dump on marine life. Mainly from our polluted rivers. Then there is landfill. Imagine how much plastic is secreted away under our new housing estates.
What are we like? We always vote for the money. That is what we are like : (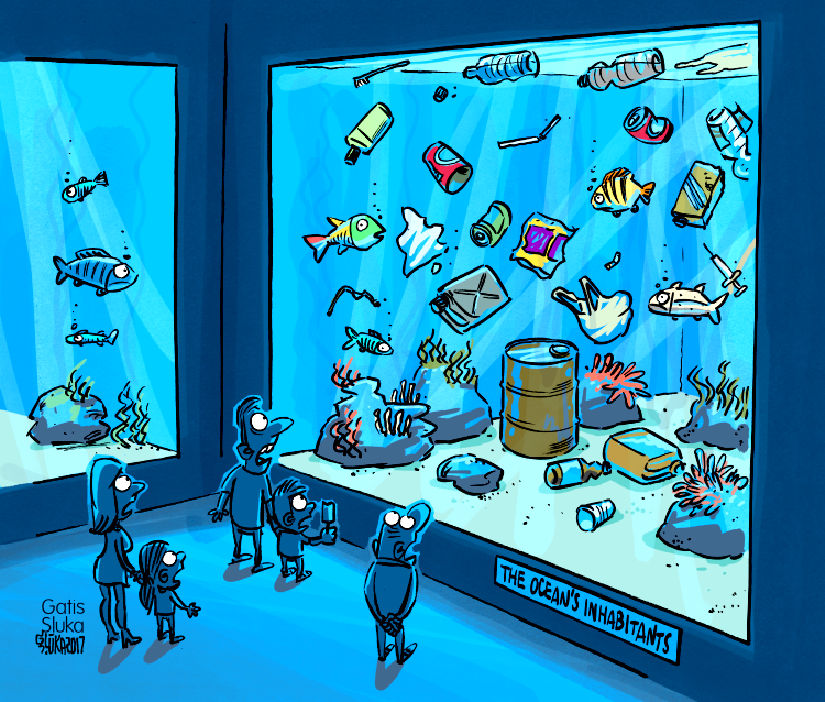 "Mum, Dad, is that for real? Afraid so kids, stay off the fish at school meals. But Dad, we'll starve. Better that, than cancer children."
KIDS AGAINST PLASTIC

Founders, Amy and Ella Meek (sisters) set up Kids Against Plastic (KAP) back in 2016, after studying the UN's Sustainable Development Goals and discovering the issue of plastic pollution. Their mission to make a difference started out as a home-school project and has since become an award-winning charity.

Since starting KAP, Amy and Ella have worked hard to inspire children, engage politicians, business leaders and academics, and to motivate individuals, families, schools, cafes and businesses to become more discerning users of single-use plastic – or become 'Plastic Clever', as they call it. The Plastic Clever positive award scheme has been adopted by over 1300 schools and over 50 cafes, businesses, and festivals around the UK. The girls have also talked at various events internationally (including giving their own TEDx talk in 2018 and speaking at the Young Activists Summit in the UN Geneva in December 2019), as well as at schools around the UK. Plus, they have collected over 100,000 pieces of plastic litter along the way!

Amy and Ella were the first ever recipients of the Pride of Britain Green Champions award in 2021, were recognised with BEM honours in the 2022 New Years Honours list, and have two books published by Dorling Kindersley: Be Plastic Clever, and Be Climate Clever. Through the book, their campaigning, and activism, they hope to inspire other young people to find, and use, their voices to bring about the positive changes they want to see in the world.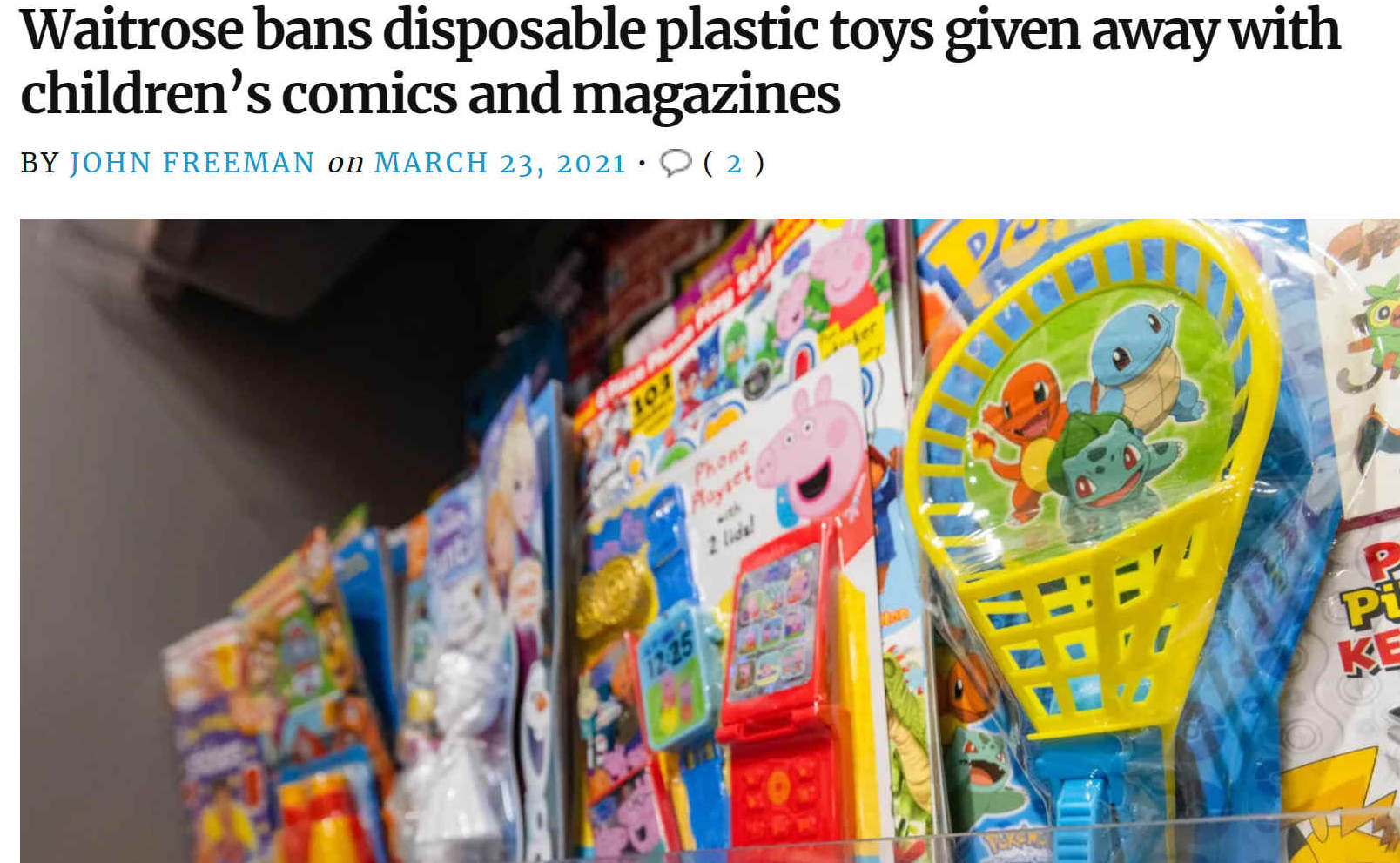 Amazing to think that a good percentage of these plastic items, will end up in the bellies of fish.
DOWN THE TUBES .NET 23 MARCH 2021- WAITROSE BANS DISPOSABLE PLASTIC TOYS GIVEN WAY WITH CHILDRENS'S COMICS AND MAGAZINES

Supermarket chain Waitrose has just announced it will step up its efforts to reduce single use plastic by no longer selling children's magazines containing disposable toys.

This is quite a major, and very welcome announcement, as supermarkets initially led the push for "value added" cover mount gifts on children's comics and magazines in the 1990s, in an effort to combat declining sales in the sector – but which also saw cover price rises to meet the cost.

Although the British comics industry had long offered free gifts on "boost" issues to promote their titles, it was some supermarket chains that demanded they feature on every issue, leading to unwelcome polybags and other plastic detritus on shelves – and creating a barrier to reading before buying.

(Fortunately, title's such as BEANO and The Phoenix have resisted this push, meaning tge former has been able to keep its cover price relatively low in comparison to potential rivals. Waitrose was one of the first retailers to stock The Phoenix on its shelve).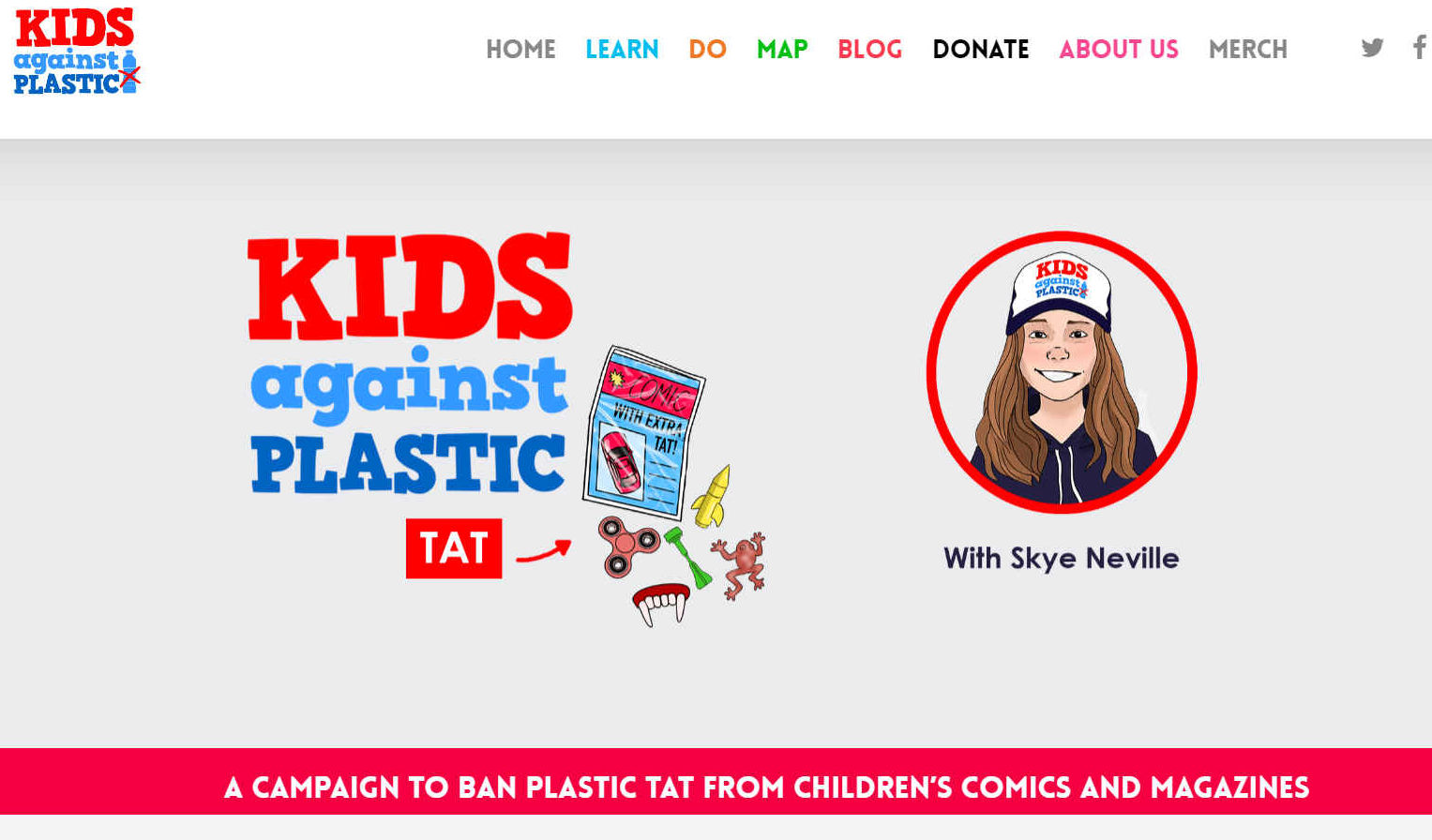 Farmed fish, in ocean pens, may be just as contaminated as ocean caught fish. Shellfish is extremely dangerous to eat, depending on where it was farmed or caught. Always read the label, and see the good fish guides. Eat safe. You'll live longer!
Waitrose says it was inspired to act after hearing about the campaign by Skye Neville, a 10-year-old girl from Gwynedd, who has launched her own campaign to persuade publishers to end the practice.

Skye's campaign against plastic toys already has support from politicians, Surfers Against Sewage, Kids Against Plastic and tge Welsh government, who say her efforts could help Wales to become waste free. Earlier this month, Dwyfor Meirionnydd MP Liz Saville Roberts also tabled an Early Day Motion before the UK Parliament, in an effort to further highlight Skye's campaign.

The retailer, which has over 300 stores across the UK, has highlighted that the free plastic toys have a very short lifespan and cannot be easily recycled., and has decided to lead the way in removing them from its supermarket shelves over the next eight weeks and instead calling for magazine publishers to replace plastic toys with more sustainable alternatives.

The ban will not include educational or reusable craft items, such as colouring pencils and pens or collectable models which are intended to be used multiple times.
A more appropriate name for this chap today, might be "Plastic Cleanup Man."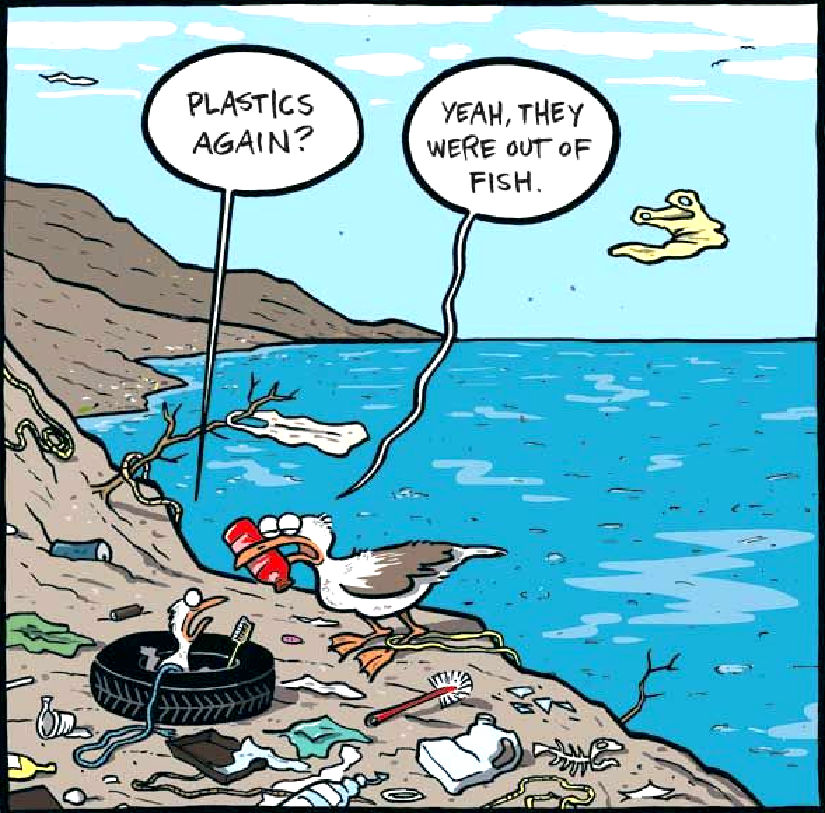 "And, you should see their National Debts. Humans are trading the planet irresponsibly, and we are picking up the tab."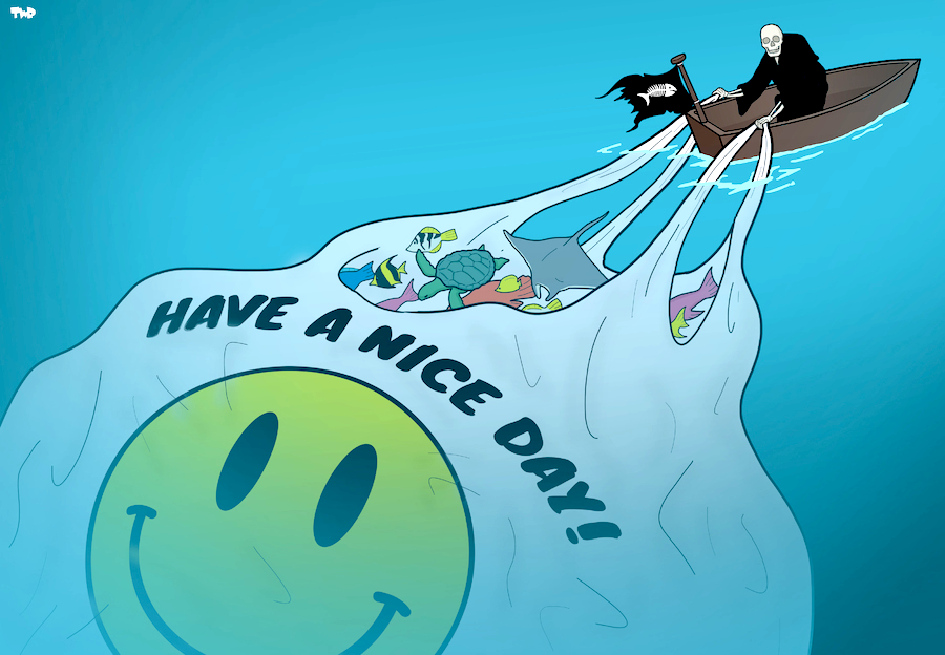 This cartoon is more or less on the money. Death awaits us, in the end. We will have to pay the FerryMan, for our sins, in polluting the ocean. There is no excuse, all politicians are fully aware of the consequences. But, the voting public need to steer politics, with their ballot papers.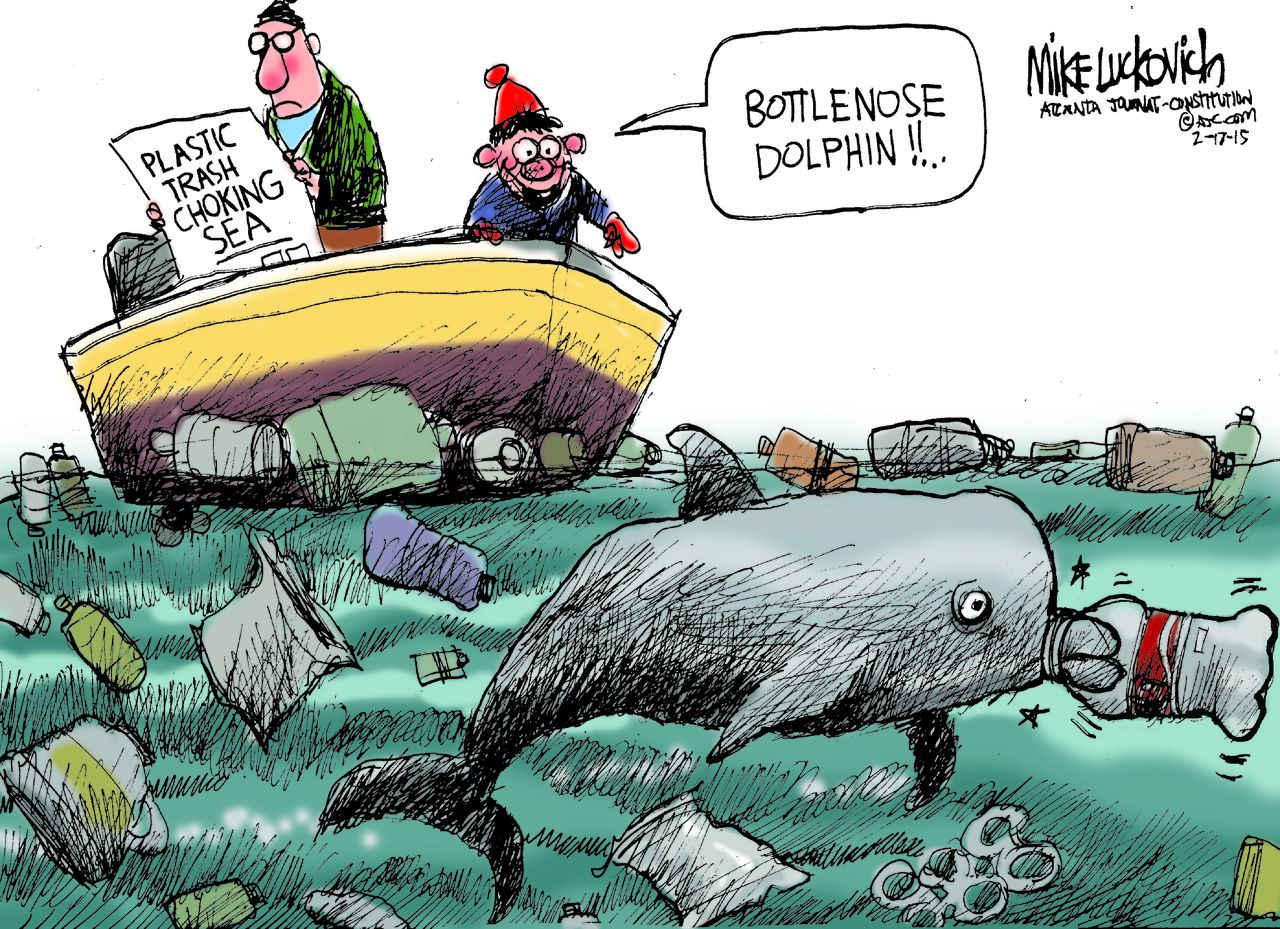 Wildlife is swimming in the plastic they are eating, because they have no choice. As guardians of the ocean, we are not doing a very good job.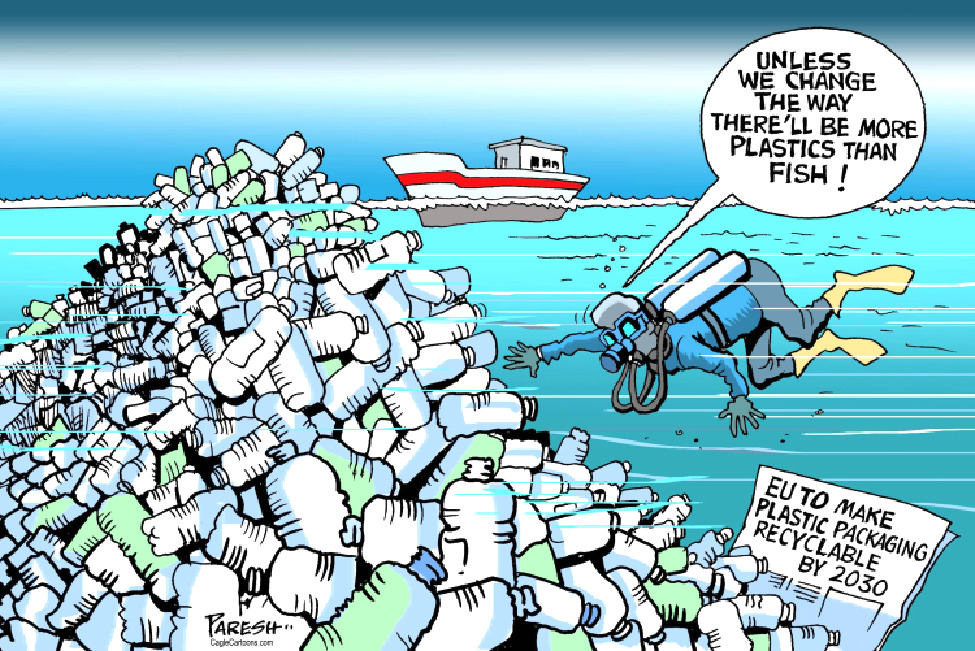 The European Union don't want to clean up the sea, they think continuing to dump plastic is economically sound. Ignoring the long term consequences, of fish scarcity and toxicity.
It's kind of interesting that there is such a thing as plastic man. The good news is that he is not a single use disposable item. Indeed, he might take offence at that suggestion. Then again, he is only a fictional character. So, what the heck.
Plastic Man (Patrick "Eel" O'Brian) is a superhero first appearing in Police Comics #1, originally published by Quality Comics and later acquired by DC Comics. Created by cartoonist Jack Cole, Plastic Man was one of the first superheroes to incorporate humor into mainstream action storytelling. This character has been published in several solo series and has interacted with other characters such as Batman and many others in the mainstream DC Universe as a member of the Justice League. He has additionally appeared in several television and video game adaptations, including a short-lived television show of his own named The Plastic Man Comedy/Adventure Show.